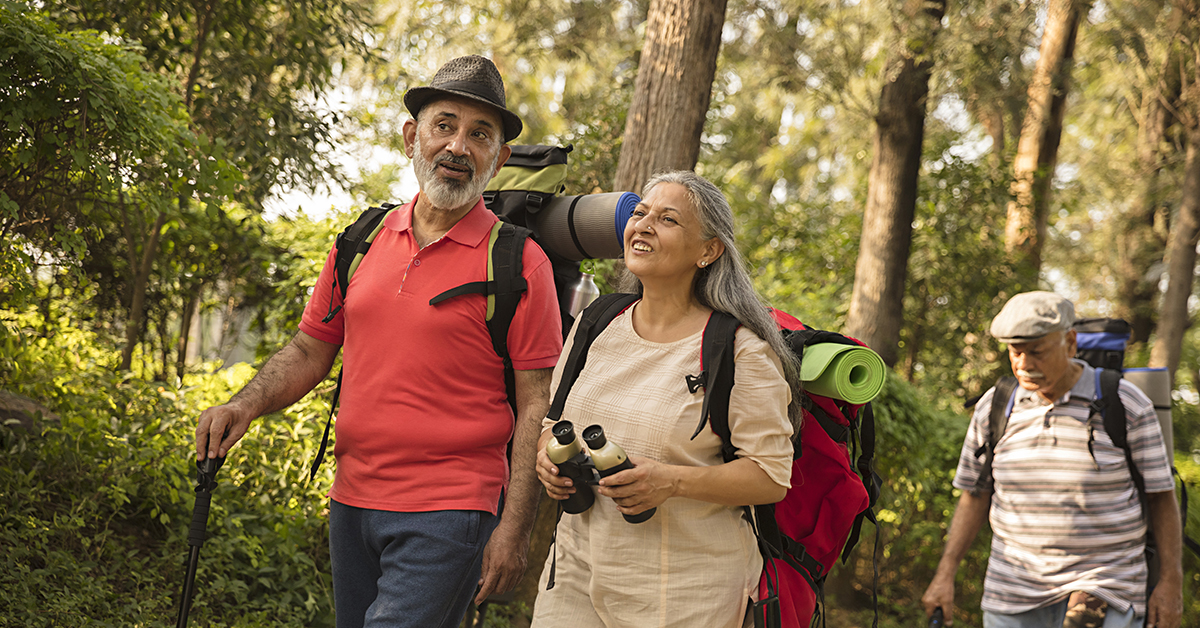 Tips for Seniors to Make Their Road Trip a Smooth One
December 31, 2020
Categories : Senior Living Tips
For seniors who love to travel, a road trip is a magical experience. With the sun on your face and wind in your hair, a road trip is a great way for you to unwind and relax. However, if you are apprehensive about taking a road trip because of your age, let us tell you that with proper planning and care you can ace a safe and comfortable ride.
Here are a few important things to keep in mind while you are planning for a trip.
Consult your doctors before taking a road trip:
Get your vitals checked to be aware of your health and ensure all prescriptions are up-to-date and you have adequate supplies of medications for the trip.
Check the condition of your vehicle:
The last thing you want on a road trip is to be stranded in the middle of a road. Make sure that your vehicle is in proper condition. Our senior citizen homes offer concierge services to our residents to help them hire vehicles for their trips.
Schedule frequent stops:
Schedule frequent stops to stretch your arms and legs and to get fresh air. Plan your itinerary in such a way that your stops have easy access to public restrooms.
Pack essentials:
Besides medicines, carry warm clothing, asthma pumps (if you use them), walking aids, and other essential items. Carrying a pillow and a blanket will come in handy when you want to take rest on the way. It is also a good idea to carry food items that will help you maintain your regular mealtime schedule as much as possible. Carry your health insurance documents and medical records in case you need them in an emergency. For a long trip, a first-aid kit is essential.
Pre-book your stays:
Finding a hotel after reaching the destination can be tiresome. It is always a good idea to pre-book your hotel stays. This way you can reach the hotel and relax immediately.
If you decide to move into one of our senior citizen retirement homes in Coimbatore, Chennai, Puducherry or Bangalore, you can contact our concierge services for your travel-related needs. The team will help you hire vehicles for day outings as well as for long trips. You will also be provided with hotel booking assistance.
Relavent tags : senior citizen homes | senior citizen homes in India