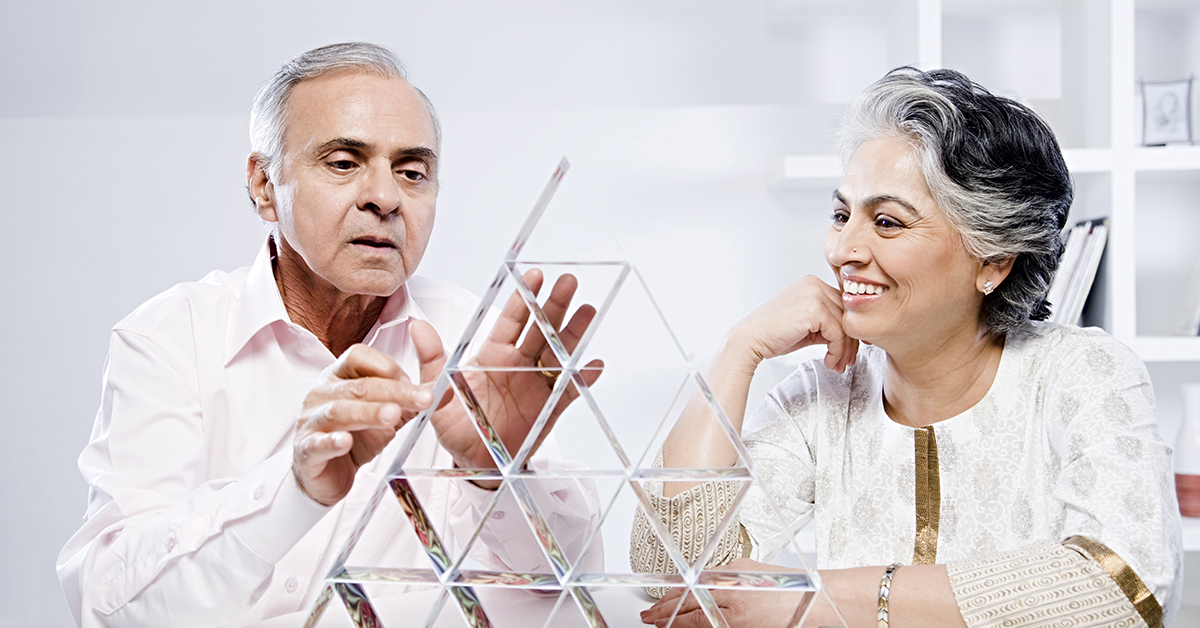 What is an Independent Senior Living?
October 23, 2020
Categories : Senior Living Tips
Independent living is just like living in your own home but without worrying about household chores, upkeep of the house or even laundry. Modern day seniors want more out of their golden years than ever before. They want to pursue new hobbies, learn new skills, and some even want to start a new career – without the burdens of maintaining their homes or living a solitary life. For today's generation of retirees, the best rated senior living communities are an ideal place to move into and enjoy an upbeat lifestyle.
From tranquil villas and apartments to row houses, the best senior living communities like ours offer different housing types. We also offer a range of aspirational lifestyle features such as a wellness spa, swimming pool, gym, salon, restaurant, café and library. Our communities offer seniors ample opportunities to enjoy a fulfilling, socially active and an independent lifestyle at beautiful locations across the country.
Here we discuss a few more benefits of staying at one of the independent senior living communities in Columbia Pacific Communities:
● There's never a dull moment: There is a wide range of vibrant and engaging community programs that focus on the body, mind and soul. These programs help you meet like-minded residents and make new friends. At our senior living communities, we host movie screenings, music concerts, spiritual lectures and educational workshops regularly.
● You have free time to explore new hobbies: With no household chores to worry about, you can utilize your time to learn a new hobby.
● You can focus on your health: One of the best things about moving into one of our senior living communities is that we take a holistic approach towards the health of our residents. Days start with stretching exercises designed by trained physiotherapists. You can participate in periodic wellness workshops and awareness lectures and be more proactive about your health. All our senior living communities have gyms with cardiovascular and strength training equipment.
Services offered at our independent senior living facilities
● Housekeeping and maintenance: The best rated senior living communities like ours relieve you of the burden of having to do everyday chores such as cooking, cleaning and home maintenance. We offer customised housekeeping help for specific tasks. We also have trained in-house team members to tend to any breakdown or regular maintenance, 24X7.
● Dining Services: As you get older, proper nutrition is vital for healthy ageing. We serve home-style, nutritious food. Our menu is designed keeping in mind the specific nutritional requirements of our residents.
● Concierge: Whether you need help with booking tickets at the nearest cinema hall or want to hire vehicles for your impromptu trips – our concierge services are always available to take care of your needs.
● Support with medical needs: We have partnered with the nearest hospitals for all your medical needs. Emergency care with 24X7 ambulance services is also available on the premises.
Our independent senior living communities offer residents a safe and positive environment that delivers accommodation, lifestyle and wellbeing services. To know more about our services, visit here
Relavent tags : Independent Senior Living Communities