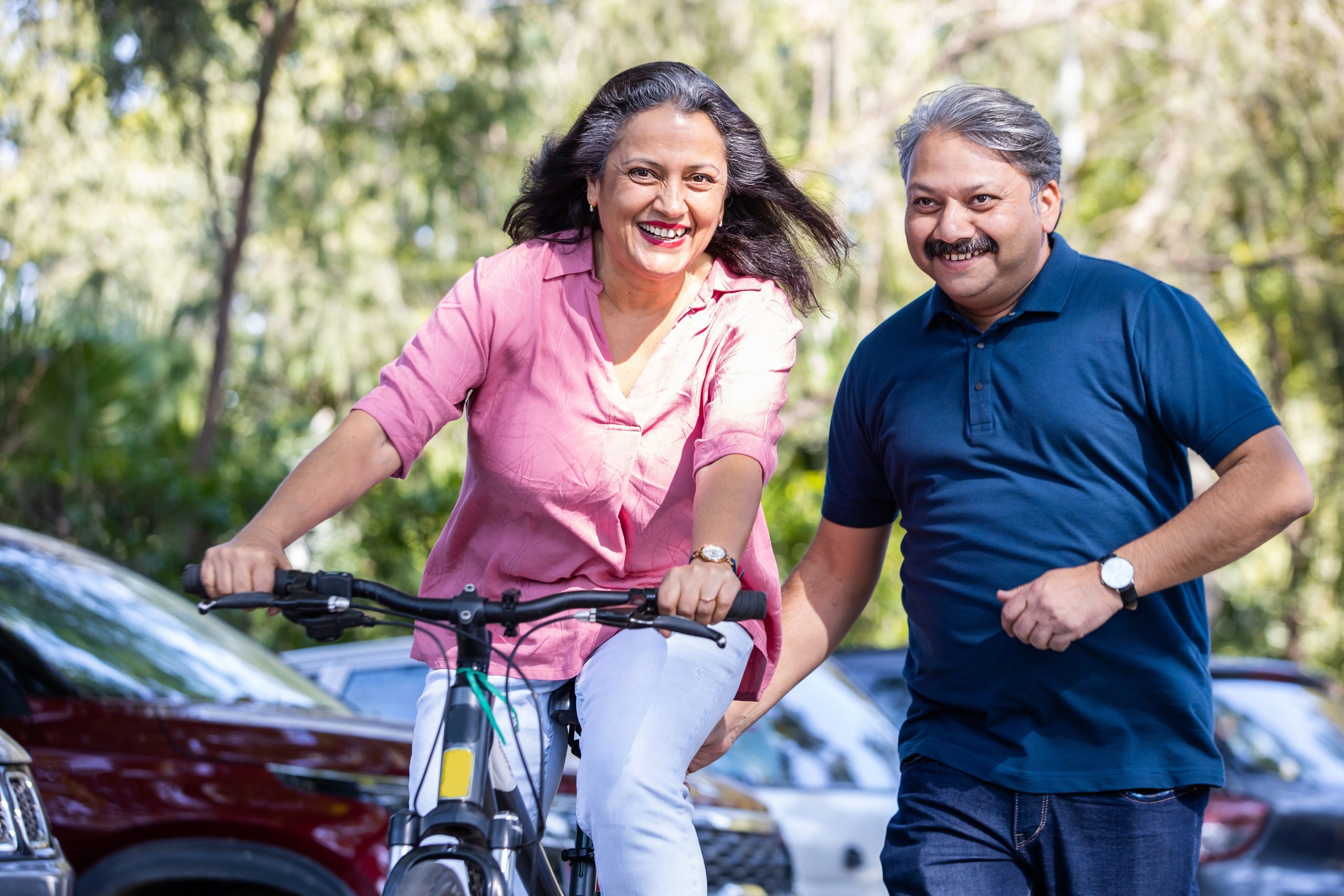 6 Ways Seniors Can Stay Young at Heart
July 22, 2022
Categories : Positive Ageing Tips | Senior Living Tips
If you want to know your real age, stop counting your birthdays. Birthdays do make you a year older, but the number does not define who you are. The only thing that counts is what you feel at heart. Preserving a youthful outlook on life is a great way to enjoy your golden years to the fullest. When you choose to stay young at heart, you choose a life that is vibrant and fulfilling. Here we share with you 6 ways to stay young at heart:
Embrace spontaneity:
One of the best things that retirement brings along with it is that you no longer have to live by the clock. Saying yes to spontaneity means worrying less about the future and exploring things that interest you. It could be learning a new language, planning a getaway, or meeting an old friend.
Stay active: 
Physical ageing is inevitable. But the good news is maintaining a physically active lifestyle can help you stay mobile as long as possible.  When it comes to losing independence, a sedentary lifestyle is more to blame than age.
Do not obsess over age:
Do not stop yourself from doing things just because you think you are of a certain age. Pursue activities that you enjoy and make you happy. Incorporate more fun activities into your daily schedule.
Pursue your passions
Find activities that motivate you. It could be doing charity work, pursuing a hobby, learning a new language, or volunteering at your local library. Retirement is the best time to explore activities that help you find a new meaning in life.
Spend more time around children:
A kid's smile is the most genuine human emotion, and it is indeed infectious. One of the best ways to feel young at heart is to spend time with children. If you have grandchildren or young relatives, make sure to spend time with them.
Focus on positive ageing:
As you age, it becomes easier to focus your attention on greying hair and laugh lines. But when you embrace positive ageing, all you see is the benefits of getting old. Freedom from professional responsibilities and freedom to pursue passions are some of the perks that retirement years offer.
Looking for retirement homes that promote positive ageing for senior citizens?
Our retirement homes are designed to let you stay active, connected, and feeling young. From daily meals to housekeeping, from maintenance to concierge, our on-site team of staff takes care of everything so that you can enjoy your golden years doing things you love the most. Get in touch with us at +91 8884555554 to know more.
Relavent tags : Positive ageing | positive ageing for senior citizen