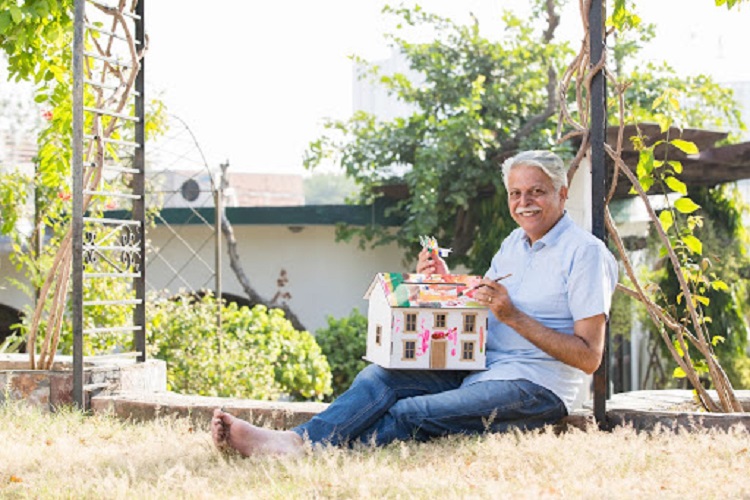 Activities in Community Living Facilities that Boost Your Brain's Creative Side
April 22, 2021
Categories : Community Living Tips
Healthy ageing means more than just eating well-balanced meals and exercising regularly— it also means spending quality time with like-minded people, nurturing one's emotional self and stimulating the mind through various creative activities. We all know that participating in creative activities helps seniors tackle stress, face new challenges and feel good about themselves. Particularly, when they learn new hobbies or skills, it can help them find their purpose and liberate the mind from negative thoughts. As one of the leading senior living facilities in India, we believe that when seniors engage in creative activities, they benefit in many ways. That's why you'll find a host of events, amenities and cultural opportunities and programs held regularly at our communities.
Here is a list of common activities that boost a senior's creative side:
Art classes and workshops: From learning pottery to painting, you have countless possibilities to pursue creative activities. At the same time, you get to enjoy the camaraderie and companionship of other like-minded residents who are of the same age as you. Also, when you show your work of art to others, it gives you a sense of accomplishment which can affect your sense of wellbeing. Senior living communities like ours understand the importance of this, hence we highlight artwork, poetry and short stories by our residents and encourage them.
Field trips to historical places, art museums and galleries: Many senior living communities arrange for trips to local museums, music concerts, sports events, movie theatres, plays and musicals and galleries to help their residents discover their creative side.
Regular exercise: Studies show running enhances one's creative inspiration. Haruki Murakami, a renowned Japanese writer, in one of his interviews said "I try not to think about anything special while running. As a matter of fact, I usually run with my mind empty. However, when I run empty-minded, something naturally and abruptly crawls in sometime. That might become an idea that can help me with my writing." Activities like dancing, yoga and deep breathing let you connect with your creative side and help you express your thoughts through different forms of art.
No matter what your level of skill, don't hesitate to pursue creative activities that interest you. So, if you've been thinking about attending an evening workshop at your community, or giving a new hobby a try, go for it!
Relavent tags : community living facility | independent senior citizen apartments