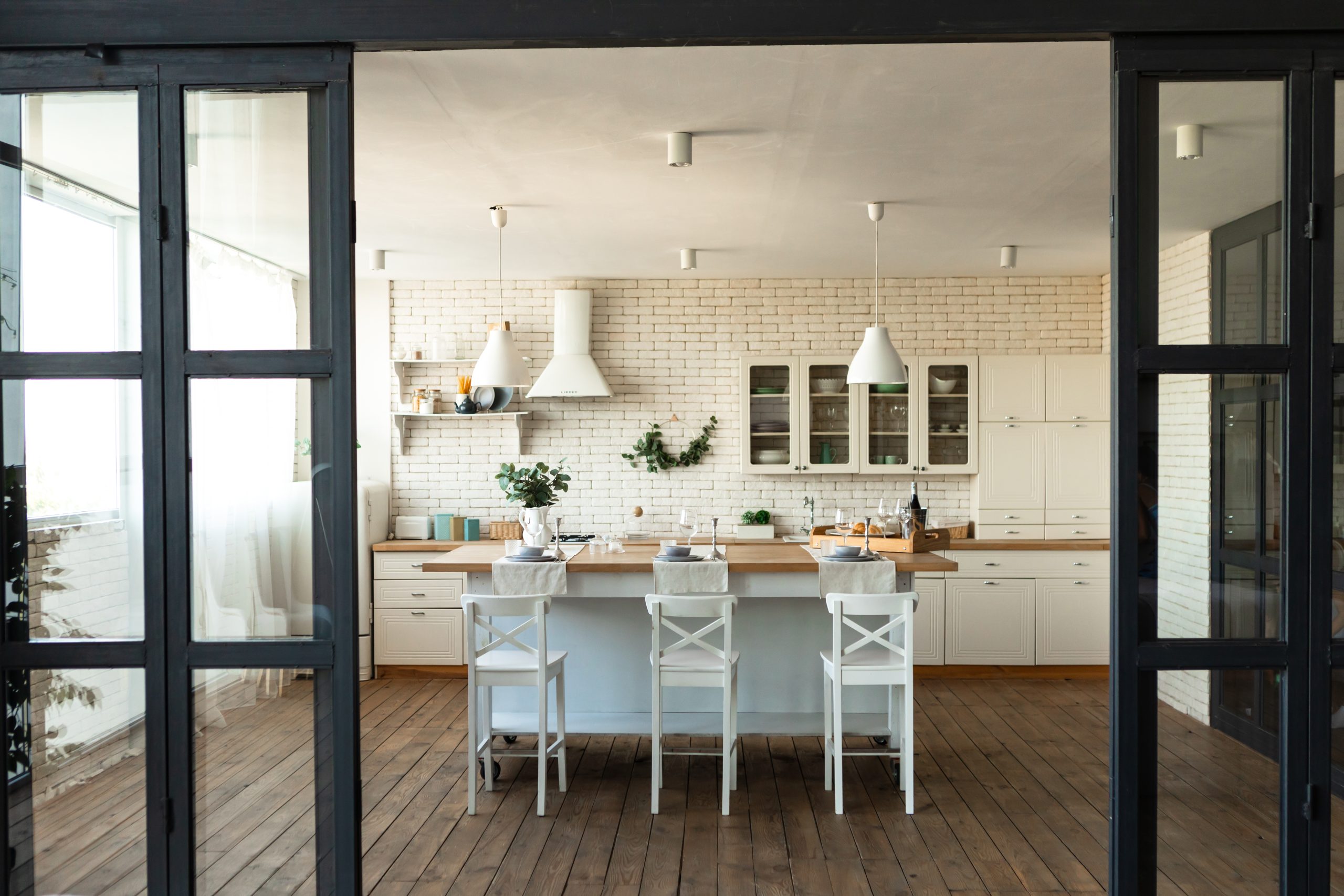 Kitchen decor ideas for seniors: useful tips by one of the leading retirement communities in India
April 18, 2023
Categories : Community Living Tips | Retirement Planning Tips | Senior Living Tips
The kitchen being the heart of the home is a space that should be functional, safe, and aesthetically pleasing. A well-designed kitchen can make cooking and entertaining more enjoyable. When it comes to kitchen decor ideas for seniors, there are several factors to consider, such as ease of use, aesthetic appeal, and safety. If you are looking for ideas on kitchen design for seniors, here is a useful read. As one of the leading retirement communities in India, we share some of the useful insights on kitchen decor ideas for seniors. 
1. Install bright lights:
To make your kitchen efficient and illuminated, you need to install the right kind of lighting solutions. You need to choose multiple lights for different purposes. Some lighting solutions will be needed to enhance the look of the space while others will be installed to enhance functionality. There are three types of lighting that you can include in your kitchen space:
Ambient lighting illuminates the whole room. It includes warm lights evenly distributed across the space that brings diffuse brightness to the kitchen
Task lighting is usually installed over specific areas such as countertops, cooktops, sinks, and cabinetry.
Decorative lighting amplifies the aesthetics of the kitchen. They become the highlight of the space. They can be installed over the main attraction of your kitchen such as crockery units, paintings, or elegant cabinets.
2. Smooth and ergonomic countertops
Install smooth kitchen countertops. Quartz, granite, or marble are ideal choices for kitchen countertops. They are easy to clean, maintain and enhance the look of the kitchen. Ensure that the width of the countertops are enough to arrange your things. Also, check that the height of the kitchen countertop is ideal for you and your family members. This makes the process of preparing and cooking easier and more comfortable. The countertops should not have 90 degree edges. This increases the chances of bruises and knocking your elbows and hips when you enter the kitchen space. The edges should be smooth and rounded to avoid any injuries.
3. Pull out pantry systems and smart cabinets:
Modern day kitchen decors include beautiful pantry systems and cabinets. They are not only visually pleasing but are also smart and efficient in use. There are many types of pull out pantry systems such as pull out shelves, spice drawers, and pull out utility baskets. They help in smart utilisation of the kitchen space. Pull out pantry systems help you view everything at a glance without having to shuffle around or create a mess while finding things. You can store canned goods, glass jars, spice and sauce bottles, cereal boxes, and water bottles. These pantry systems are usually hydraulic and enable seamless storage and access. Cabinets can also have pull down trays or door racks that can hold spoons and spatulas. They can hold plates and bowls. You can also install little hooks to hang your cups and coffee mugs. These cabinets are ideal to store grocery items of regular use. It ensures that your kitchen is well organised on the inside as much as on the outside. 
4. Modern kitchen appliances:
There is now an appliance for every kitchen task. For example, a microwave is perfect for quickly heating food, while an OTG can be used for baking or grilling dishes. Additionally, modern refrigerators have convenient ice dispensers that eliminate the need to manually remove ice cubes.
Other kitchen appliances, such as air fryers, can help you cook with minimal oil usage. Juicers can extract juice from fruits and vegetables without requiring any manual effort. These appliances can peel, scrape, and juice fruits and vegetables with or without pulp based on personal preferences.
Modern kitchen appliances not only make your life easier but also can complement and enhance the decor of your kitchen.
Looking for retirement communities in India?
Explore our senior living communities. With beautifully landscaped grounds, comfortable and modern living spaces, and a wide range of amenities and activities, our senior living communities are the perfect place to call home. To know more about the cost of senior living communities, call us at +918884555554.
Relavent tags : Independent Senior Living Communities | retirement community