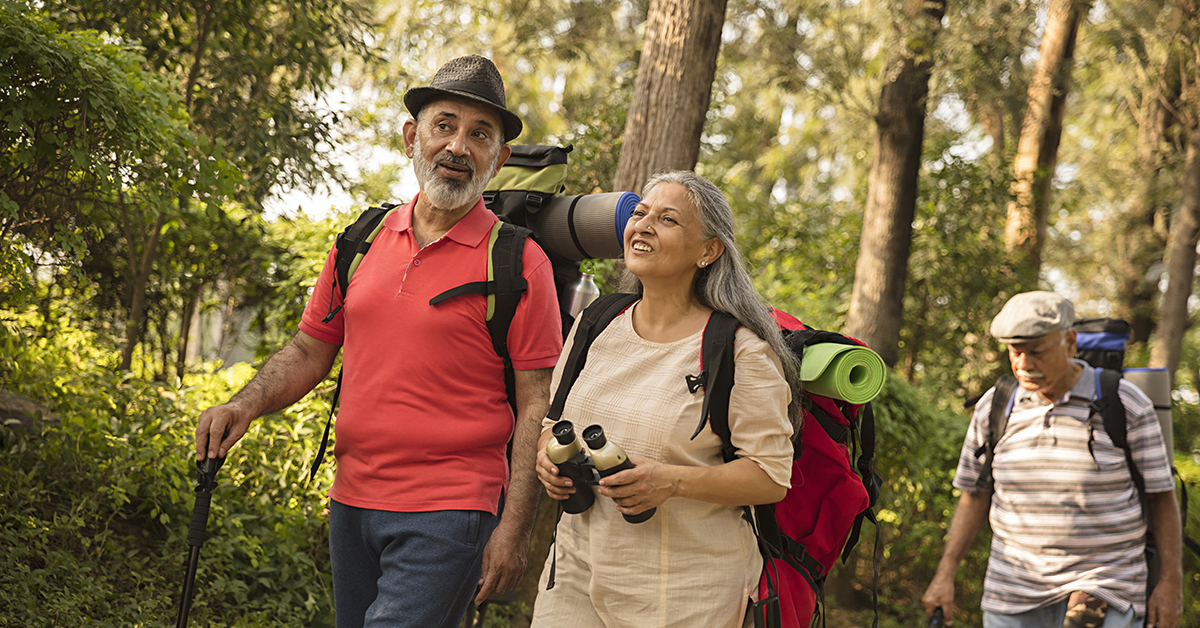 Benefits of Walking Clubs in Senior Citizen Housing Communities
April 1, 2021
Categories : Community Living Tips
Exercising doesn't need to be complicated. Something as simple as a daily walk can be quite beneficial. Walking is one of the least expensive and simple forms of exercise. People of all ages, including those who have never taken part in a physical activity can participate in walking. As the risk of injury is low, walking is ideal for seniors, even those with limited mobility. It is more convenient than other forms of exercise as it does not require any fitness level or skill. Walking in groups offers several advantages – such as motivation and support from other group members and opportunities to socialise.
There are many benefits of starting a walking club in senior citizen housing projects:
Beneficial for those with existing medical conditions:
Walking in groups can be beneficial for older adults with chronic health conditions, such as arthritis, dementia, depression, and Parkinson's disease. In several studies, it has been found that participants with health issues, have benefited from walking in groups as they have experienced a lower heart rate and cholesterol level.
Banish boredom:
Walking alone is indeed like meditation but at times it can get monotonous. Getting a few friends to walk with you can be more beneficial than you think. When you walk in groups, it gives you an opportunity to get to know new people. The camaraderie you experience in a walking club helps you stay on track with walking. You can also enter charity walking events as a group.
Independent ageing:
It can be difficult for some people to keep themselves motivated to walk alone. It could be because of limited mobility. Joining a walking club is a great idea for them. As people age, they may lose muscle and bone mass, causing them to be dependent on walking aids. Walking regularly can help them gain balance and reduce the risk of falls.
How to get started?
Identify 3-5 people who are interested in walking and can help promote and encourage the club. Ask the people you see walking every morning. Pick a time of the day and the specific days. Though it would be ideal for the club to meet every day, 2-3 times a week is also great. Pick a walking route or walk around a local park. Doing this is important as this would help you determine the amount of time spent walking. There are several health apps that help you keep track of steps walked or calories burnt. Keeping a track of daily progress can be quite motivating.
Relavent tags : Senior Citizen Housing Communities