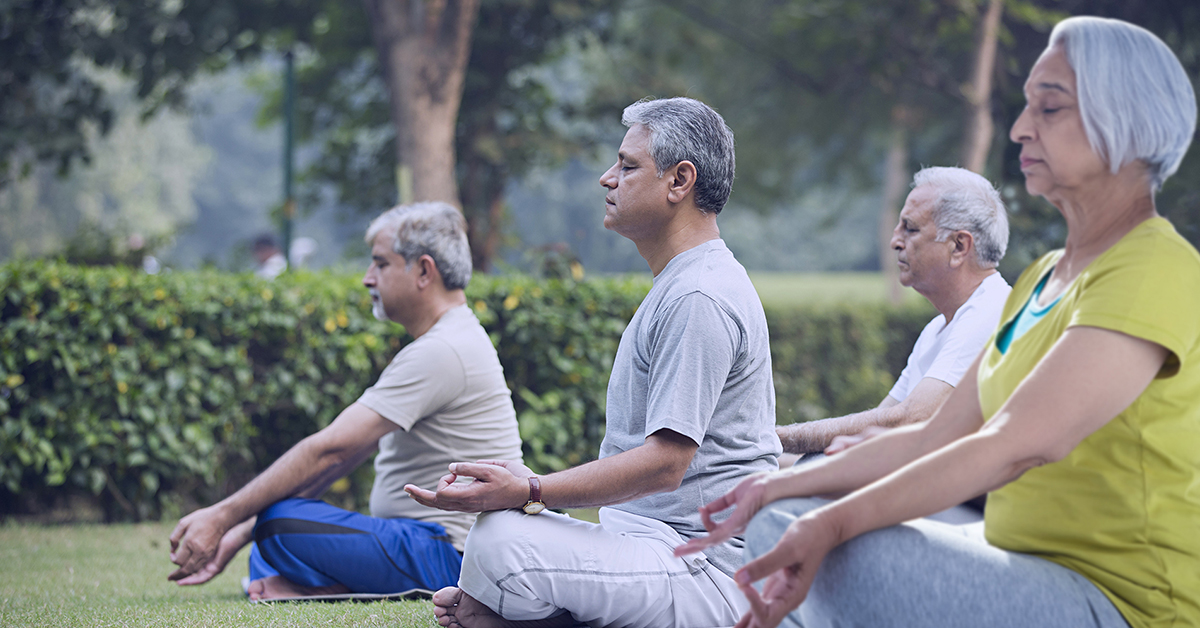 Facilities Offered in Retirement Home in India
December 13, 2020
Categories : Community Living Tips | Retirement Planning Tips
After a lifetime spent in a beloved family home, active retirees are embracing the prospect of evaluating and moving to a retirement home. For many, it offers an opportunity to live in a peaceful and safe environment, where they can participate in a wide range of activities, with access to 24-hour care and emergency assistance. However, to enjoy the retired life of their dreams in a senior living community, it's important for seniors to choose a facility that meets their unique needs.When it comes to choosing the right retirement home in India, one of the key factors is the facilities offered. The average monthly cost of a retirement home largely depends on the facilities and services that are being provided. As buying a retirement home is a huge financial and personal decision, you need to ensure that the services being offered by the retirement home will help you enjoy a long and happy retirement that is free from worries.
Here are some of the facilities offered by the best retirement homes in India:
Senior-friendly accommodation:
Our retirement homes in Bangalore, The Virtuoso, is designed keeping in mind the needs of seniors.  The senior living community is home to regular gatherings and celebrations at the clubhouse which has a restaurant, bistro, spa, multipurpose hall, yoga deck and barbeque area. To keep our residents healthy and happy, we have a health centre, swimming pool, theatre, gymnasium, and medical and wellness centre, and rubberised jogging track. There is a library for those who enjoy reading. All these common amenity areas have been designed as senior friendly in terms of space planning, interior finishes, furniture (heights, arm rests, back rests ) and lighting. Apartments the master bedroom along with the bathroom and kitchens are wheel chair compliant.
Maintenance:
Several retirement homes provide laundry and housekeeping services. At our retirement homes, housekeeping, 24X7 maintenance service and battery-operated vehicles for intra-community mobility are also available for residents.
Indoor and outdoor recreation facilities:
Recreational activities are often associated with physical and mental wellbeing. Therefore the best retirement homes in India offer indoor and outdoor recreation facilities. At our retirement homes in India, the clubhouse offers fitness facilities, and the games room is where residents can play, bond with others and stave off the feeling of isolation.
Single-window helpdesk:
Whether you need cabs or help with booking tickets, many retirement homes in India offer assistance through a single-window helpdesk. At our retirement homes, there is a dedicated helpdesk to cater to your specific needs. From organising customised housekeeping help for specific tasks to hiring vehicles, our staff at the helpdesk is always at the service of our residents.
On-site ambulance service:
When you are selecting a retirement home, check whether it has tie-ups with the nearest hospitals for emergency care as well as regular medical check-ups. Our retirement homes in India have emergency care with a 24X7 on-site ambulance service and doctor on call. All the rooms have emergency alarm systems so that trained and skilled security personnel can swing into action without any delay. We have also partnered with nearby hospitals for round-the-clock care.
How much do these facilities cost?
The average monthly cost of a retirement home in India could be anything between Rs 10,000 to Rs 40,000 (excluding meals). The cost varies depending on the city, location and facilities offered. An independent unit in a retirement home could cost anything from Rs 30 lakh for a small 1 BHK to over Rs 1 crore for a 3-BHK.
Relavent tags : retirement home in India