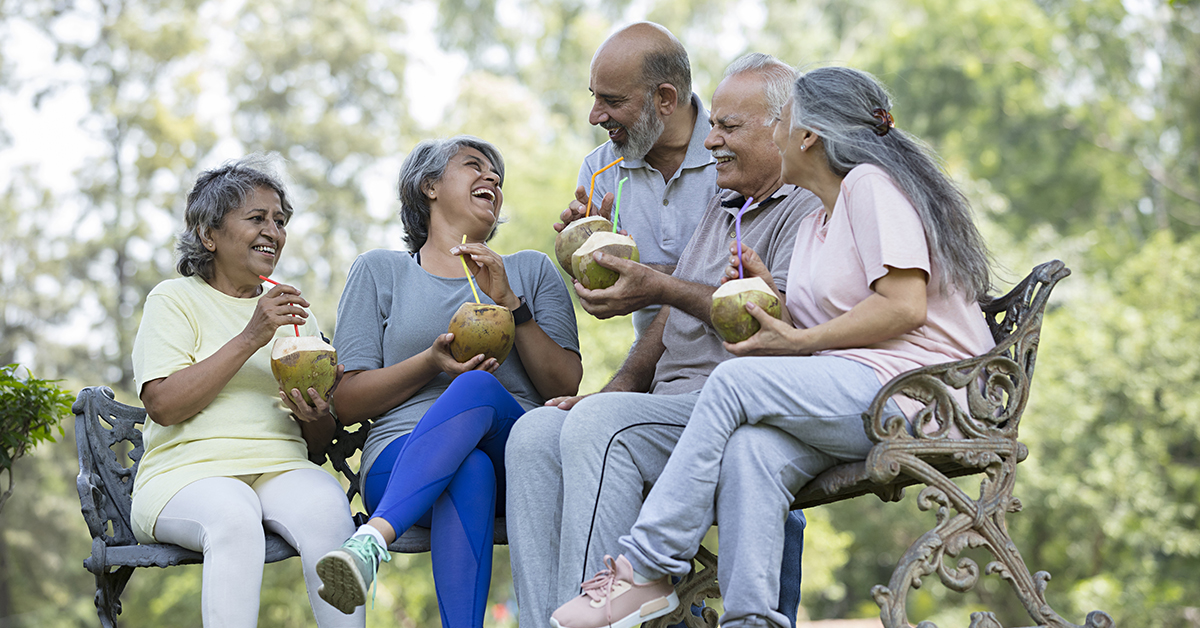 Fostering Friendships in a Community Living Facility
September 21, 2020
Categories : Community Living Tips
For many seniors, moving to a community living can be emotionally difficult, leaving old friends behind and starting over in a new place. We understand that any change in your living situation is bound to stress you and make you anxious, hence it's important to give yourself time and space to cope with change. Once you move to a community living facility, take your time to adjust to the new environment but at the same time don't feel shy to interact with others.
If you are moving into a community living facility, here's what you can do to make new friends:
Spend more time in common areas: Instead of going back to your apartment or villa, spend more time in common areas where you can find people with common interests. There are many ways you can occupy yourself in a community living facility like ours. You can participate in indoor and outdoor games and other activities throughout the day that will give you ample opportunities to strike a conversation and foster new friendships.
Attend events: When you're moving in, look at the social calendars and see if you fancy anything. Many assisted living facilities like ours realise that making friends in a new place can be difficult. Hence we organise events that are developed keeping in mind the needs and interests of our residents. You will find one or the other activity of your interest. At our community living facility, we organise music concerts, lectures, and workshops that are fun and informative. These places provide you with ways to identify common grounds with other residents. It's better to catch up with a movie screening with others rather than watching it alone in your apartment.
Break bread together: Food plays a very important role when it comes to fostering friendship. Sharing a meal with others is the easiest way to interact with them and get to know them. Sitting with new people and eating with them can go a long way in developing relationships. At our community living facility, we have spacious dining halls where you can enjoy relaxed meals. Finding new friends while eating will make your meals fun. Those of you who feel like ordering in can have the meals delivered to the doorstep. Some luxury community living facilities also have a beverage station with juicers, smoothie makers and coffee machines so that you can indulge in your favorite beverage while enjoying with your friends.
Join a fitness class: Joining an exercise class can be a great way to meet people and get to know them better. Exercising is a common interest that everybody loves to talk about. Besides sharing workout tips, there is a lot that you can talk about while exercising. There is one added benefit in this; when you have someone to exercise with, you are more likely to stick to commitment and schedule. At our community living facilities, we offer yoga classes and other physical activities designed by our physiotherapists that will help you stay healthy and yet meet new people. We offer a variety of opportunities for seniors to stay involved in their community, including music concerts and movie screenings.
We hope you find the above-mentioned tips handy when you are moving into a community living facility.
Relavent tags : community living facility