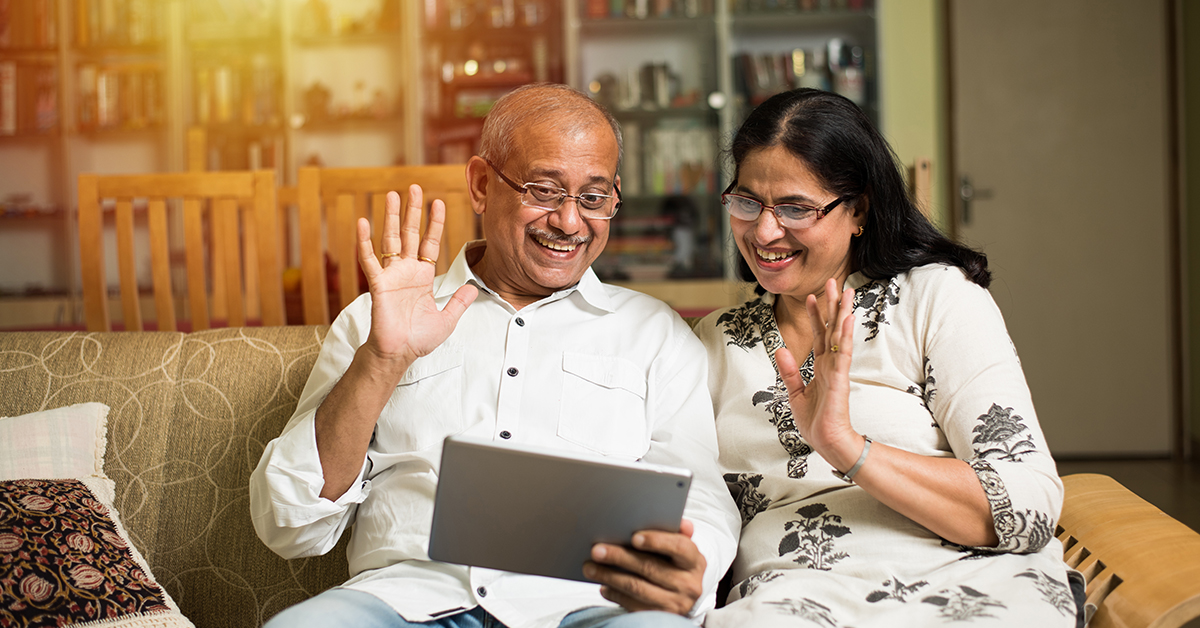 How Retirement Homes in Chennai are Turning Aging into a Happy Experience
December 20, 2020
Categories : Ageing Tips
Life after retirement is a great time to sit back and enjoy life. The older you get the more comfortable you feel in your own skin. However, the inability to move around, feeling of social isolation and daily mundane tasks make growing old a challenging process. As one of the leading retirement homes in Chennai, we ensure our residents do not get bogged down by these challenges. Just like everything else in life, we encourage our residents to choose the power of positive thinking and turn aging into a happy experience.
Age is just a number when it comes to happiness
Mr. Raman (name changed), a 65-year-old professor living in a senior citizen home in Chennai says
"When I stayed alone, I often neglected my health. I ate irregularly and most of the time it was the same type of food. I slept when I felt like. My health started deteriorating with each passing day. My son who stays in Canada was worried and came to visit me. He suggested that I should move to a retirement home in Chennai. At first, I was angry and did not like the suggestion. He somehow convinced me to visit one of the facilities. I must say that I was quite surprised by the well-maintained facilities and state-of-the-art amenities. I have now moved to a senior citizen home. I think it's lovely. I love my room; the food is delicious, and the staff are wonderful. The entertainment is fantastic, and I always have fun. I have made friends in the community and always exercise with them. Before my move, I led a sedentary life. Now I live an active life with my friends. It is a great way to lift my spirit and energy levels."
Our retirement homes in Chennai provide an environment that helps our residents achieve wellness across multiple dimensions of living. A day at our retirement homes in Chennai starts with stretching exercises and then there are yoga and aerobics classes too. Evidence suggests that regular exercises not only helps you keep a tab on your waist size but also helps you stay happy, as when you exercise your, body releases feel-good hormones.
Eating a nutritious diet is important as people grow old. However, eating meals alone is strongly associated with unhappiness and mental illness. When you move to a retirement home, you enjoy a variety of meals shared together as a community in the dining hall. The meals at our retirement homes in Chennai are prepared keeping in mind the age-related needs of the residents. We also have big dining halls where our residents can eat together and spend some quality time with other residents.
Seniors who play games like sudoku, chess or tambola have higher levels of happiness than those who don't. An afternoon spent playing games doesn't just bring back childhood memories, but also helps relieve stress.  At our retirement homes in Chennai, we have good facilities for indoor games and activities. Our residents meet fellow residents for a friendly game or even a fun, competition.
Chennai is one of the most favoured cities in India to settle down after retirement. The city has cultural events happening around the year and has healthcare facilities that are senior friendly. Our senior citizen homes in Chennai offer a hassle-free lifestyle by taking care of housekeeping, cooking and other mundane tasks so that our residents can enjoy their golden years doing things that they truly enjoy.
Relavent tags : senior citizen homes in Chennai