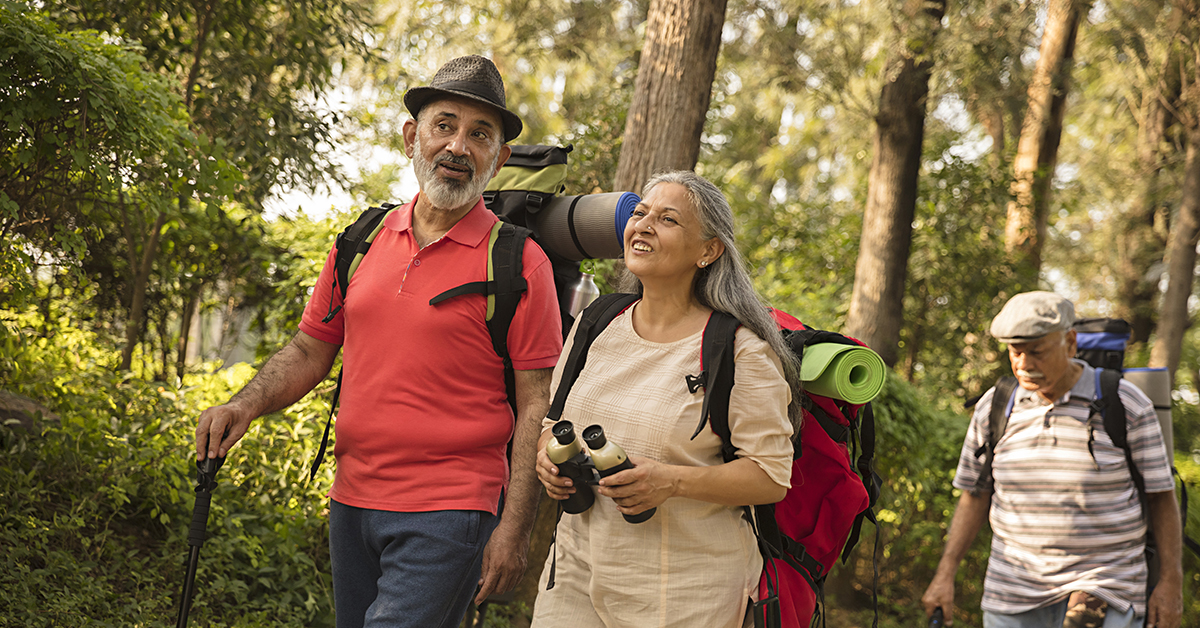 How Retirement Homes in India are Focusing on the Holistic Well-Being of Their Residents?
October 1, 2020
Categories : Community Living Tips | Retirement Planning Tips
Holistic wellness means taking care of one's spiritual, mental and emotional needs alongwith the physical ones. The best retirement homes in India like ours have joined hands with wellness and fitness practitioners to ensure that the residents achieve optimum health through an integrated approach to wellness. 
Let's take a brief look at how wellness programs conducted by retirement homes in India like ours fuel the mind, body and spirit of our residents- 
Physical wellness: Many retirement homes in India have a structured physical activity and fitness program. Our physical wellness programs include:
Daily stretching exercise 

Yoga classes 

Continuous preventive care and check-ups 

Meals made to suit nutritional needs of the seniors 

Salons to keep the residents looking and feeling their very best (at select communities)
Emotional wellness 
Human beings, regardless of age, need meaningful personal connections to have a sense of belonging. However, as people age, the risk of social isolation can increase. At our retirement homes in India, we have a packed calendar of social events to ensure that our residents enjoy an engaged and active lifestyle. Here's a list of some of the activities that we conduct regularly –  
Educational and informative workshops and lectures 

Well-stocked libraries with active book clubs 

Art classes to encourage residents to pick up new hobbies

Movie screenings 

Musical concerts 

Birthday celebrations 

Day outings 
Common areas like clubhouse are Wi-Fi enabled so residents can stay in touch with their friends and family. 
Spiritual wellness 
We conduct yoga classes and meditation exercises to help our residents improve their fitness level and connect with their spiritual side. From bhajans and Bhagavad Gita recitations to hosting spiritual talks – our programs are aimed at helping our residents feel spiritually rejuvenated.
Relavent tags : Best retirement homes in India