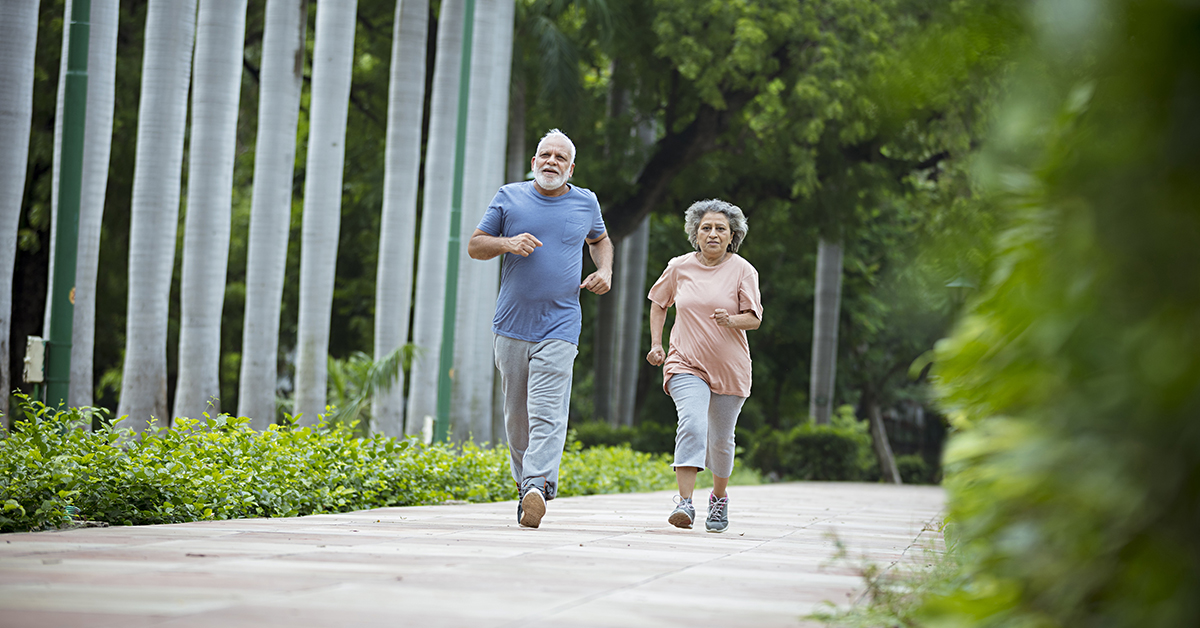 How Senior Citizen Homes in India are Helping Residents Cultivate Inner Happiness?
March 26, 2021
Categories : Community Living Tips
In times of worry and uncertainty, such as lockdown, it can be difficult to cope with negative emotions. At times, people reach out for unhealthy comforts – overeating and drinking alcohol. But there are several healthy ways of tackling stress and finding positivity. As one of the
leading senior citizen homes
, we discuss some useful insights that will help you discover positive ways to cultivate inner happiness:
Get moving:
Walking, running, jogging, and swimming are some of the many forms of exercises that have a positive impact on your mood. Participating in any form of physical exercise helps in releasing dopamine, hormones responsible for regulating the mood. A walk in the park is a great way to get some exercise and fresh air. We have senior-friendly walking paths, swimming pools and landscaped green spaces at our senior citizen homes so that our residents can stay active mobile and feel great.
Get some me-time:
If you wish to feel better, start spending time with the most important person in your life and that is – yourself. Just like your body, your brain needs time to rest and recharge. If you are constantly on the go, you will feel exhausted mentally. Taking out 10 minutes for yourself every day is a great way to replenish yourself. Use this time to either meditate or write a journal or better do nothing. Finding this space will be different for everyone – choose what you love the most.
We take care of all daily requirements of our residents including housekeeping services at our senior citizen homes that let our residents spend time on things that they enjoy doing the most.
Avoid falling to victimhood:
Blaming others may provide relief for some time but in the long run, it can lead to feelings of hopelessness. Each human being has choices that they make to take their life forward. Taking responsibility for your own happiness is the first and most important step towards focussing on your well-being. We help our senior residents find peace and inner happiness by offering them a variety of things to do without having to step outside the community. Our senior citizen homes have a holistic approach towards wellness – from yoga classes and meditation exercises to hosting inspiring seminars and art workshops, we ensure that our residents find plenty of opportunities to stay mentally stimulated.
Relavent tags : leading senior citizen homes