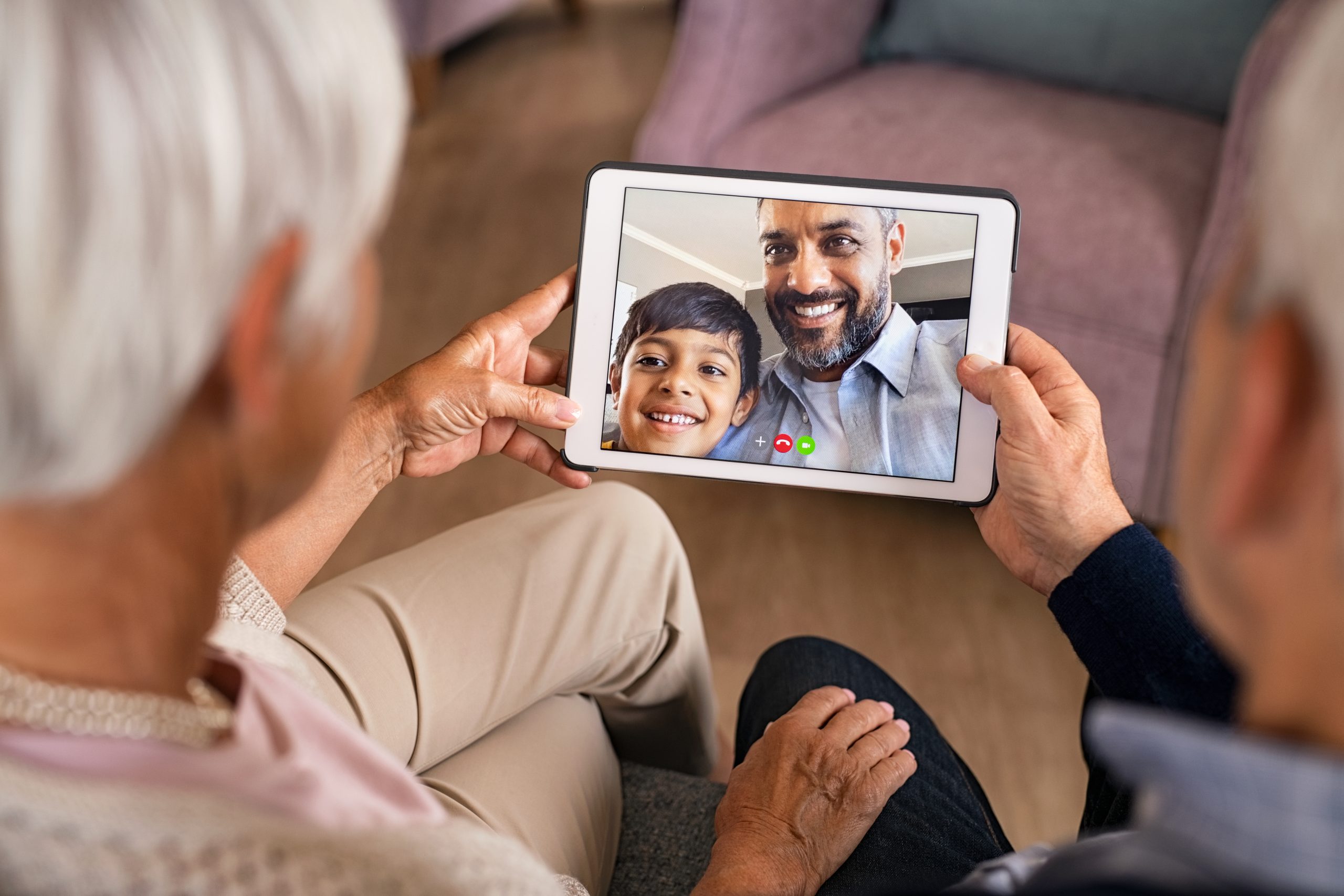 Ideas for long-distance grandparenting. Useful insights by one of the gated communities in Bangalore
July 26, 2022
Categories : Community Living Tips
If you have grandchildren, you would love to take them out for games, attend their school events, or visit amusement parks. But not living in the same city or same country can make it difficult for you to pop over for a visit every now and then. While there is nothing like being in the same physical space as your grandchildren, there are plenty of creative ways to bridge that gap. Here are a few ideas for long-distance grandparenting:
Plan scheduled phone calls:
By scheduling regular phone calls with your grandchildren, you can make sure you are always up-to-date on what is going on in their lives. You can also use this time to share stories and play games together. And if you cannot make a call at the scheduled time, be sure to let your grandchild know as soon as possible so they do not feel disappointed.
Use video calling technology:
With video calls, you can see your grandchildren's faces and they can show you what they have been up to. You can also play games together or read stories. Plus, it is a great way to stay involved in their lives even if you cannot be there in person all the time. There are a few things to keep in mind when setting up video calls. Make sure you have a proper internet connection and find a time that works for both of you. Be patient – it might take a little practice for your grandkids to get used to talking on the camera. But once they get the hang of it, video calling can be a great way to stay connected with your grandkid.
Follow them on social media:
Use social media platforms to keep yourself updated with what is happening in your grandchild's life. By following them on social media, you can learn a bit about their friends and what interests them.
Reading books together:
Reading bedtime stories to your grandchildren is a great way to bond with them. Schedule an audio or video call around your grandchildren's bedtime and read their favourite bedtime stories. If the time zone does not allow that, create a video of you reading a children's book, or you could simply record the audio.
Writing an old-fashioned letter:
A phone call or video chat can be a great way to catch up, but there is something special about receiving a handwritten letter in the mail. Writing letters can be a wonderful way to stay connected with your grandchildren. Regular correspondence can help you keep up with your grandkids' lives. Also, it is a great way to share family stories and traditions. Letters can also be a fun way to teach kids about different parts of the world. So, if you are looking for a creative way to stay connected with your grandkids, consider writing an old-fashioned letter.
Send special treats:
Send special treats to your grandchildren – it could be a package of their favourite cookies, a box of puzzles or their favourite games, or a book with a personal note inside. It is a nice way to let them know you are thinking of them and that you care about making the effort to stay in touch. If you are not sure what to send, ask their parents for ideas or look for items that can be personalised with their name or photo.
Looking for gated communities in Bangalore?
If you are looking for gated communities in Bangalore and searching online with these phrases 'retirement homes around me', or 'gated 55+ communities near me' explore our senior living community in Bangalore. Our retirement homes in Bangalore are not just aesthetically pleasing but also senior friendly. To know more, call us at +918884555554.
Relavent tags : Gated 55+ communities near me | Gated communities Bangalore | Retirement homes around me