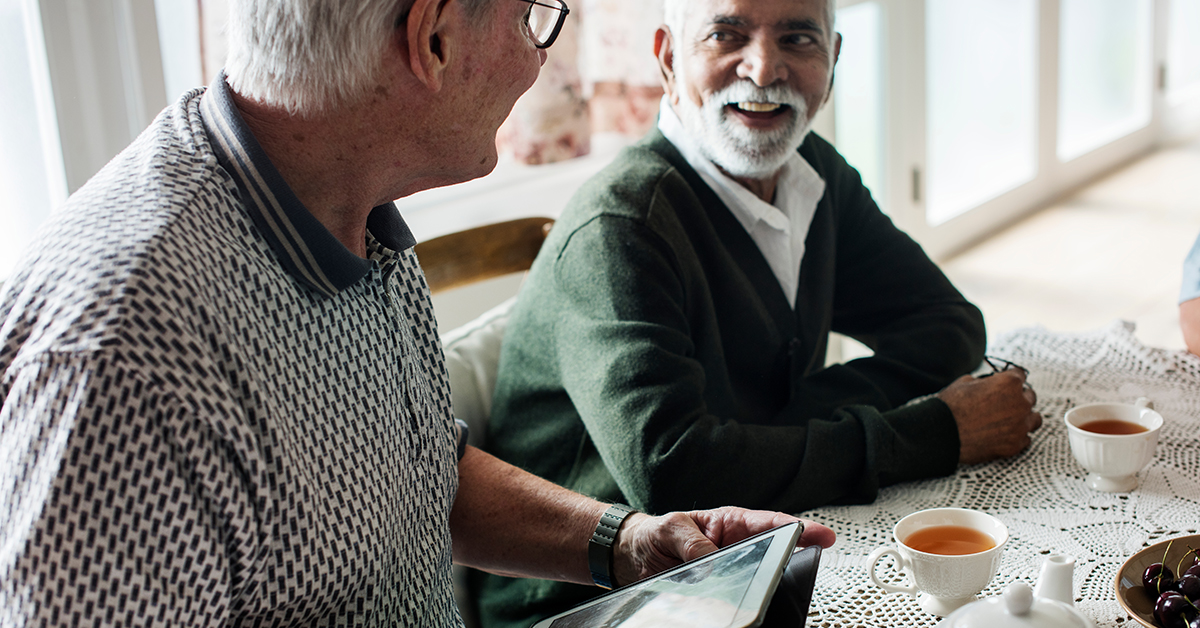 Learn How Retirement Home Facilities are Helping Seniors Live a Hassle-free Lifestyle
January 1, 2021
Categories : Community Living Tips
When Mr and Mrs Venugopal visited one of their friends living in a retirement community, they were wowed by the setting and the amenities offered by the gated community. Their friend was not only happy, but also looked at ease. It has been a year since he moved to the retirement community and he's already made new friends in the community. He travelled to Egypt with them and is now planning to visit the ruins of Hampi. He told the couple "I am enjoying an active life over here. I do not have to worry about household chores, cook or worry about maintaining the plumbing system. The community has a 24×7 maintenance staff to look after maintenance issues. I feel lucky to have found neighbours who share my passion for history. I like to invite them for evening tea and then we go for a stroll in the garden. We talk about history and unique traditions of ancient civilizations. After the walk, we go to the restaurant where the chef prepares delicious dinner for us. Then it's back to my apartment for coffee on the terrace and lots of interesting conversations. I feel so connected to this community." The visit to the retirement community left a positive impact on Mr and Mrs Venugopal and the couple is now giving a serious thought to moving into a retirement community.
There are many benefits of being a part of a retirement community. The modern-day retirement home facilities help you live in your own apartment or villa, with your own furniture and keepsakes, but without the hassles of daily chores. Free from the commitments of work and childcare, retirement is the time to try new things and travel to new places. Today's active retirees are not shy of travelling to far-off destinations and living in a retirement community gives them the freedom to do so. They can travel to the places they have always dreamt of visiting without worrying about the security and maintenance of their homes. Retirement communities are monitored 24×7 by security guards and there are CCTV cameras installed at strategic locations to ensure the safety of the community and its residents. "Living in a retirement community helps you travel without the worries of who will look after your home. At my previous home, I had to check and recheck locks on doors, check the window latches and the gas before leaving. Now I can just lock up and leave because I can ring the maintenance and security staff for reassurance if I am worried about something", noted a travel buff living in one of the leading retirement home facilities in the country.
With no kids in the house, seniors are moving from their large family homes to retirement communities which offer amenities and maintenance services that reduce the household workload. Many often consider the move as rightsizing. With no extra rooms or home maintenance chores to tend to, moving to a retirement community lets seniors enjoy an enriched and independent lifestyle. The apartments or villas at retirement facilities are designed to feel and function like a private residence while giving the seniors a host of opportunities to participate in social events like fitness classes, movie outings and excursions.
Enjoy a worry-free lifestyle at our retirement home facilities
When you live in one of our retirement home facilities, you no longer worry about household chores. Instead of worrying about dusting or cooking, you can pursue your passion, learn a new skill or relax and spend your days with like-minded residents. Explore our retirement home facilities and learn about the amenities offered.
Relavent tags : Retirement home facilities