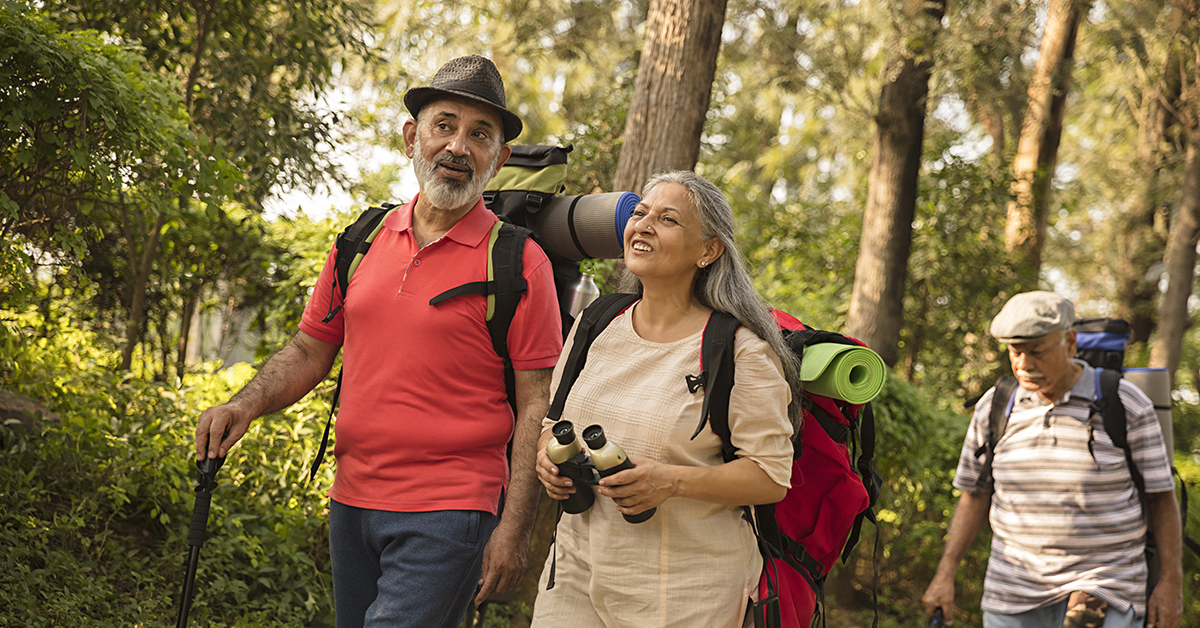 Leisure Activities in Retirement Homes in Bangalore
January 13, 2021
Categories : Senior Living Tips
Greek philosopher Aristotle once famously said, "The end of labour is to gain leisure." After having worked hard for years, retirement is the best time to focus on things that you love. As one of the leading retirement homes in Bangalore, we offer a wide range of leisure activities that help our residents meet and engage with like-minded people.
Let's take a look at some of the leisure activities liked by our residents:
Reading:
There is nothing like the joy of holding a book and reading it in silence. Reading helps people slip away to a different world, forgetting all their worries and problems for a while. Our retirement home in Bangalore has a well-stocked library where residents can enjoy their favourite books in a relaxed and quiet ambience. We also have book clubs where seniors can meet like-minded residents and engage in interesting debates and discussions.
Playing indoor games:
Be it puzzles, chess, or board games, indoor games help seniors boost their memory, enhance their verbal and numeric skills, and improve their spatial abilities. Our residents enjoy playing indoor games at our board game rooms – where they find a host of opportunities to improve their memory skills, verbal language acuity and decision-making abilities.
Learning a new skill:
Be it learning a new language or figuring out the nuances of photography, there is a lot that our residents can do to spend their leisure time in meaningful ways. We have music and dance classes, art and craft classes to help our residents learn a new hobby and socially engage with others. We have a dedicated concierge team that helps seniors learn about different activities going on in and around our senior living community.
Travelling:
At our retirement homes in Bangalore, many residents love travelling to nearby hill stations like Coorg and Ooty. Our friendly and dedicated concierge team helps them with hiring vehicles and booking hotels.
If you are looking for premium retirement homes (senior living communities) in Bangalore, visit The Virtuoso Club and Serviced Residences in Budigere. From spa, indoor theatre and fitness deck to barbeque area on the roof – the community amenities are designed to provide the best in holistic health and wellness. To know more about our premium retirement homes in Bangalore, call us on +91 8884555554.
Read More – 6 Fun Activities for Senior Citizens to Stay Active Physically and Mentally
Relavent tags : premium retirement homes in Bangalore