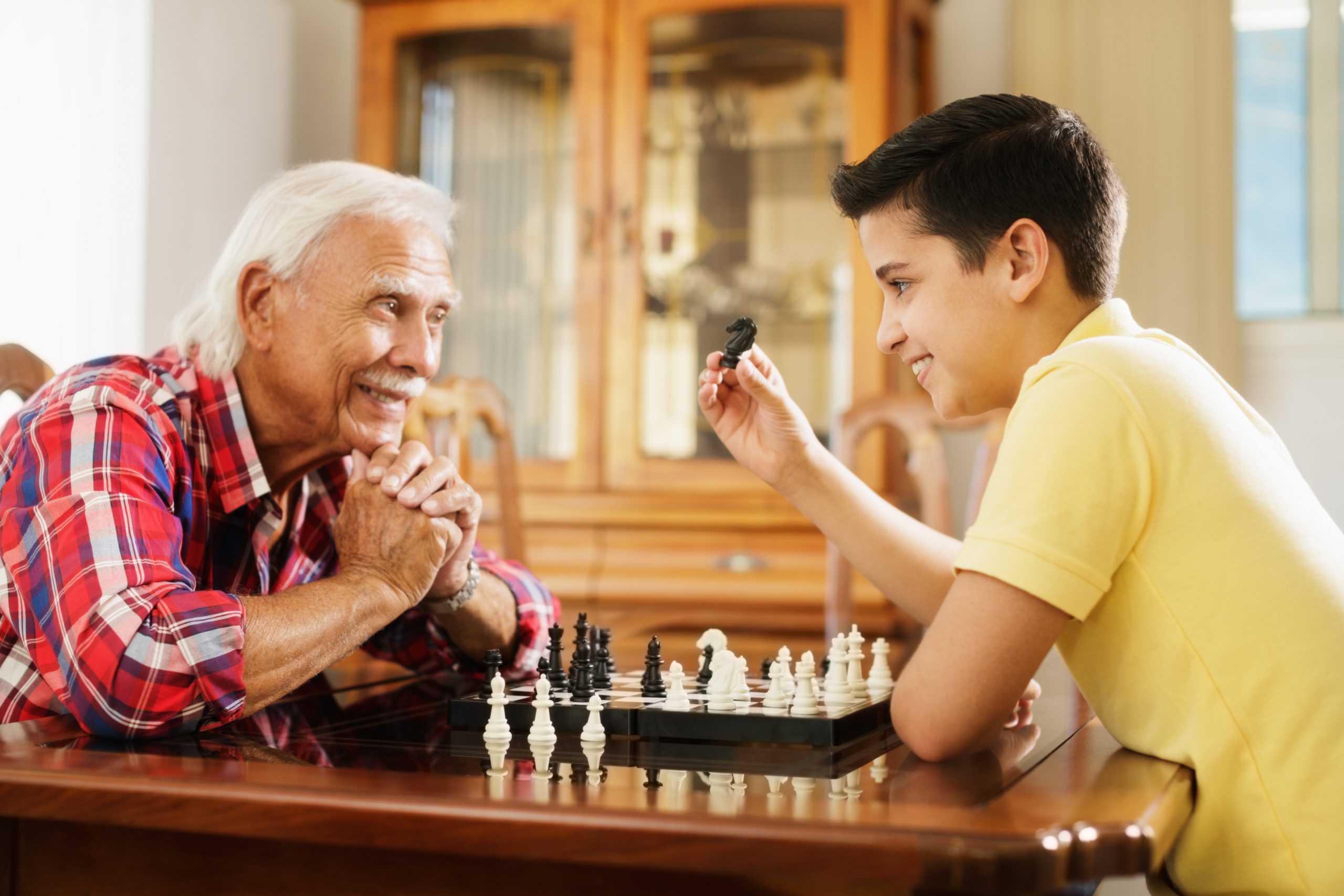 The Benefits of Playing Chess for Seniors
July 5, 2021
Categories : Senior Living Tips
Chess demands total concentration, and this intense focus can be helpful to people of all ages. Seniors particularly can reap a wealth of benefits from playing it. As one of the leading
retirement homes in Coimbatore
, we share some of the benefits of playing chess for seniors:  
Helps improve memory: Playing chess is an excellent mental exercise as it involves tactics and strategies. You need to remember the complex rules before you make a move. As the game demands your total attention, your brain gets trained to be more focused and attentive. This active participation of the brain is a great way to push cognitive functions to work optimally, boost memory and keep your brain energised. 
Boosts critical thinking: Exercising the brain is a great way to keep it active. Since playing chess requires critical thinking, it stimulates the brain to function in a better way. If you play chess regularly, your brain gets its regular dose of workout that is good for your cognitive functions.

Chess may help protect against cognitive impairment

in an ageing brain.

Offer great social opportunities: The nature of the game is such that you need a partner to play, which is a great way to socialise. There is nothing better than a good game to bond with friends, old and new. Friendships tend to get stronger if there is shared interest. You can teach your friend how to play if you are already familiar with the rules and moves. If you have friends who play chess, you can learn from them. Either way, it is a nice way to get along with people. 
Fun way to relieve stress: Chess is a fun and interesting game because it always requires new strategies to master winning moves. While playing chess, you are completely immersed, and your brain thinks of nothing but the game. Hence, it is a great way to relax your mind and distract yourself from any ongoing life issues.