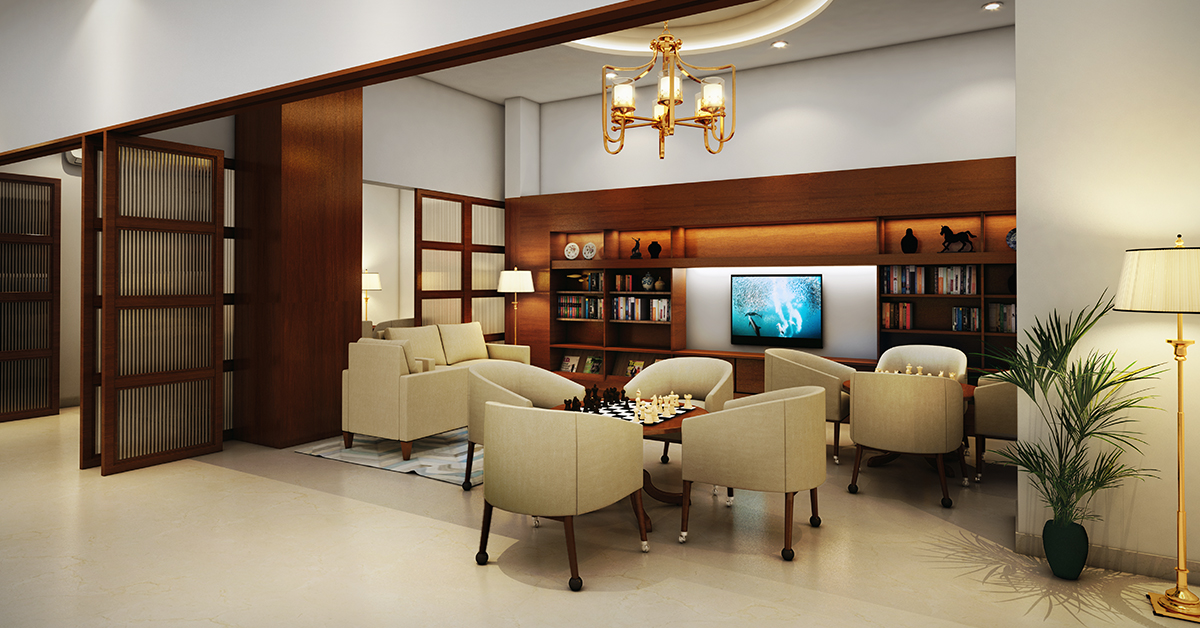 Why Libraries Are Important in Senior Citizen Housing Communities?
October 22, 2020
Categories : Community Living Tips
A growing number of senior citizen housing complexes are discovering that libraries and reading groups can transform the lives of their residents. There have been various research studies showing that reading can sharpen the minds of seniors. A study on Americans aged between 25 and 74 found that brain-challenging activities like reading and writing can improve one's analytical and reasoning power. Also, a Yale study found that reading for 3 ½ hours each week can extend one's life by almost 2 years. Reading improves emotional health as well – it helps seniors relax and feel a sense of calm. Reading also encourages seniors to think creatively and offers a platform for discussion – something that seniors look forward to.
Library and reading room at our senior citizen housing complexes
Whether you love classic literature or the latest fiction, libraries at our senior citizen housing complexes are the perfect place to relax and enjoy some quality me-time. There are many opportunities in our housing complexes for book lovers to connect instantly with like-minded people over discussions on subjects ranging from ancient history, modern poetry and politics to contemporary writing. We also encourage shared reading in groups as it encourages social interaction, improves overall well-being of the residents and builds stronger connections.
Planning to move to a senior citizen housing complex?. Visit the facility personally – and if you are a book lover, check their library. Take a look at their books and the ambience.
Relavent tags : senior citizen housing complexes