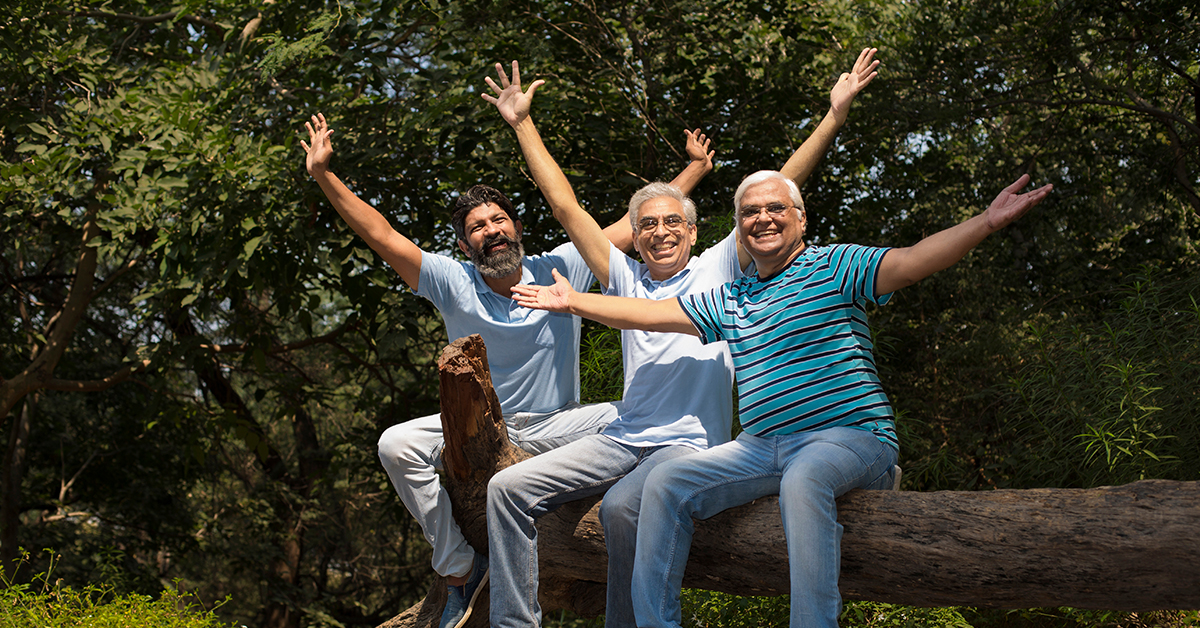 4 Signs That You Might be Waiting for Too Long to Move to a Senior Living Community
December 21, 2020
Categories : Retirement Planning Tips
Of late many seniors are choosing to move to senior living communities. In these communities, active and healthy residents can maintain their independent lifestyle while enjoying a host of amenities. The decision to move to a senior citizen home is not just a financial one but also an emotional one. Many think that as long as they are healthy and active, they should continue to live in their own homes in residential societies. However, this might not be the right approach to aging.  Here is an incident of a son spotting the signs that his father was struggling with age-related issues and that it was time for his father to shift to a senior citizen home.
When Rohan Iyer (name changed) came from Seattle to visit his elderly father, he was shocked to find the house in a complete mess. From piled-up laundry and kitchen sink overflowing with unwashed utensils to cockroaches feasting on left-over food in the kitchen counter, the house needed a thorough cleaning. It was then that Rohan realised his father needed help with his daily household chores. He was also worried about his emotional wellbeing. In a heart-to-heart talk, he proposed to his father to move to a senior citizen home. As his father wanted to stay in control and remain independent for as long as possible, Rohan looked at different senior living options in India. He was amazed to see the amenities and services offered by senior living communities. But his father was unsure of moving to a senior living community. When his father visited one of the senior citizen homes, he liked the maintenance-free lifestyle and the caring and supportive neighbours. After moving to the retirement home, he has met several like-minded residents and has discovered new ways to grow and find personal fulfillment.

Like Rohan's father, if you are unsure about moving to a senior citizen home, here are four signs to look out for:
You are tired of managing your house:
Housekeeping, laundry, yard work and home maintenance get harder as you age. If you are tired of maintaining the house, maybe it is time to evaluate and move to a retirement home. Senior citizen homes like ours offer you more than a comfortable and private place to live. You can leave household chores to us while you enjoy your golden years the way you have always wished for. You can travel or pick new hobbies without having to worry about the maintenance and security of your home.
You are unable to maintain a healthy diet:
Proper diet and a healthy life go hand in hand. As you age, it becomes even more important for you to take care of your diet. However, if you are finding it difficult to go to the grocery for fresh produce, rustle upealthy meals, and stand in the kitchen for hours, it is time to consider moving into a senior living facility. Most independent senior living communities in India such asurs provide fresh and nutritious meals that are prepared in consultation with qualified nutritionists.
You want to have an active social life:
After having retired or the loss of a spouse, you may feel the need to meet new people and form new friendships. Senior citizen homes are a great place to meet people of your age. These days, many senior citizen homes have scheduled activities which makes it easier for you to learn new things while socialising. At our senior citizen homes, you can make new friends, and also invite your family and friends from outside for movie screenings, celebrations, dinner parties and more.
You are finding it difficult to drive around:
The ability to drive gives you the freedom to go wherever you want. But not being able to drive can make people feel trapped. Many senior citizen homes like ours have concierge services that help you hire vehicles, booking tickets and other such services, letting you enjoy your life to the fullest.
When you move into one of our senior citizen homes, you are choosing to retire to a new lifestyle of ease, comfort, peace of mind, security, wellness, and community living.
Relavent tags : senior citizen homes | senior living communities in India