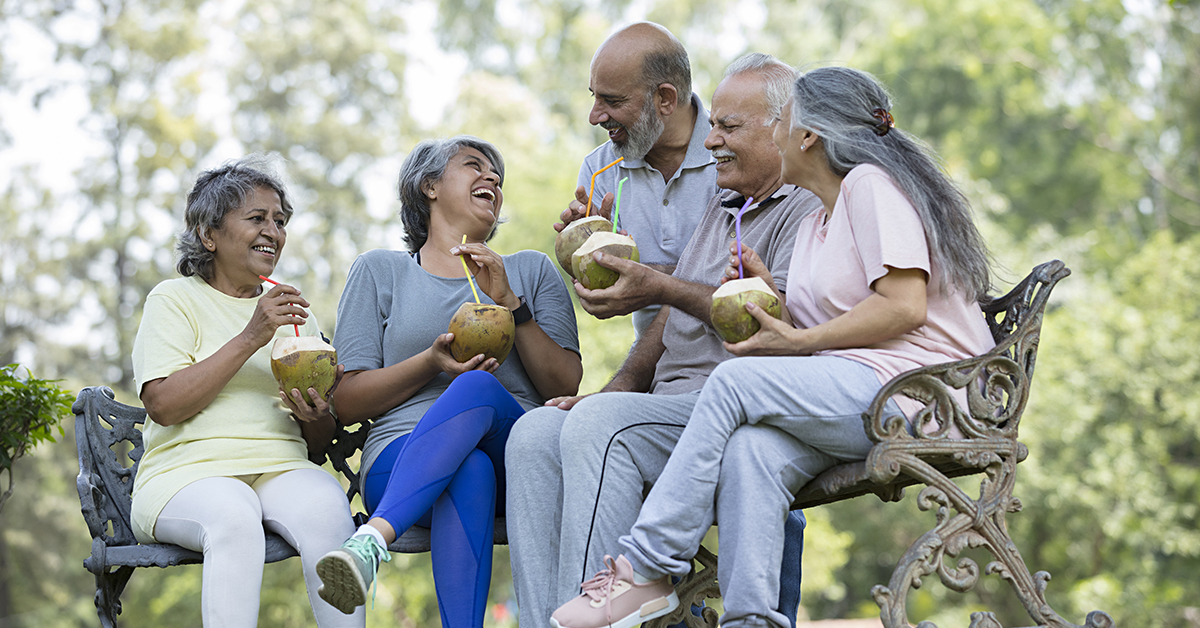 How Community Living Facilities Counter The Loneliness Crisis Among The Elderly?
January 8, 2021
Categories : Community Living Tips
As seniors age, they may find it more difficult to focus on their social lives. With kids moving away or health issues limiting mobility, finding ways to lead a socially active life may become a challenge. With less social interactions, it's common for seniors to suffer from loneliness and depression, and both have serious emotional and physical consequences.
As one of the leading senior living communities in India, we take a look at some of the effective ways to help seniors fight loneliness and isolation
Help them stay connected with family and friends:
At our senior living facilities in Columbia Pacific Communities, we encourage residents to keep in touch with their family and friends. Our residents can invite their friends and families for dinner parties, movie screenings and other activities. In the wake of the COVID-19 pandemic, our wellness team helps our residents use social networking websites or video call apps to keep in touch with their loved ones. Residents can also reconnect with their old friends using social networking websites.
Help them make new friends:
After retirement, seniors have fewer commitments and obligations, giving them a perfect opportunity to explore new interests and at the same time make new friends. To help our residents stay social, we organise several activities that encourage meaningful conversations with like-minded people. At our senior living facilities, we conduct yoga classes, bhajan sessions, dance classes and other group activities that have several social benefits including fostering camaraderie and building friendships. Also, we encourage our residents to pursue new interests – they can join a book club, learn to play a new musical instrument, or try their hand at painting.
Help them celebrate birthdays:
To help our residents celebrate ageing in a positive way, our team helps them plan birthday parties. Our banquet service can help our residents host a grand birthday party for their family and friends.
We, at Columbia Pacific Communities, believe in living life to the fullest. We go the extra mile in providing our residents with as many opportunities as possible to socialise with others. To know more about the vibrant social environment in our senior living communities, visit here
Read more – Loneliness And Aging Important Facts And Insights To Check
Relavent tags : senior living communities in India