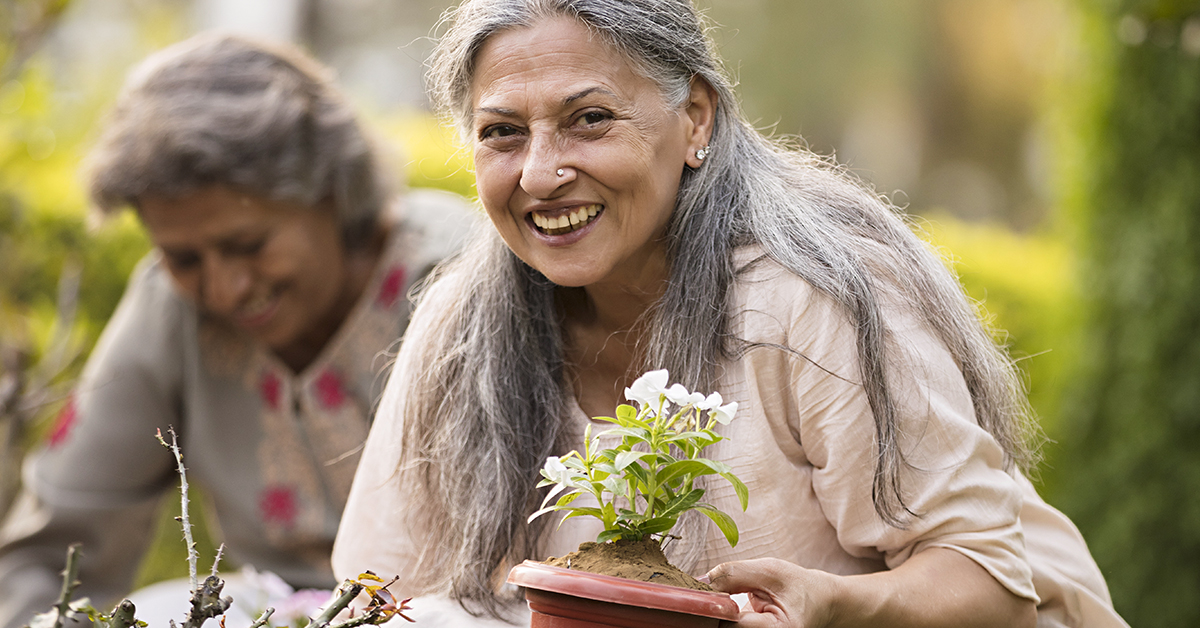 How seniors can enjoy age-friendly environments at retirement homes?
December 6, 2020
Categories : Community Living Tips | Senior Living Tips
As you age, it may get difficult to be active. A homebound senior may find it difficult to keep his or her house clean. He or she may find it difficult to prepare nutritious meals or run errands. Some of the best homes for retirement in India offer person-centered facilities that help seniors age positively. Here are some age-friendly environments at retirement homes that you or your family member can enjoy:
Elderly-friendly home design: Some of the best retirement homes in India provide seniors safe, secure, and well-designed housing. Besides 24X7 security, attempts are made for the accommodation to be as comfortable as possible. Senior-friendly flooring, safe stairs, and elderly-friendly bathrooms are some of the facilities that retirement homes offer. At our senior living communities, every room has been designed keeping in mind the needs of seniors. Even common areas, like jogging tracks and the clubhouse, have anti-skid flooring. Whether you choose a villa or an apartment, they are designed to be senior-friendly. Wheelchair access and grab rails are there in apartments as well as in common areas. Each room has fire detection sensors and panic buttons.
Nutritional needs: After a certain age, standing in the kitchen for hours and making food for yourself can be challenging. However, like everyone, the longing for home-cooked food never goes away. Keeping this in mind, many retirement homes in India offer home-style, nutritious food. At our retirement home communities, food is prepared without compromising on taste, nutritional value and dietary preferences. The team members keep the medical conditions of the residents in mind while preparing the menu.
Social participation: In order to keep seniors socially engaged, getting them involved in cultural and recreational activities can help them develop a sense of belonging. Some of the best homes for retirement have busy activity calendars. Helping residents stay active and engaged is an integral part of our retirement homes. In view of the COVID-19 pandemic, residents are practicing social distancing and staying in their apartments. But this does not mean that they are socially disengaged. Our team launched a month-long virtual inter-community competition where residents showcased their talent in painting, singing, dancing, photography, and other categories. Prior to the lockdown, our communities organized several activities throughout the year.
These age-friendly environments at retirement homes will make you and your loved ones stay comfortable and enjoyable!
Relavent tags : Best retirement homes in India