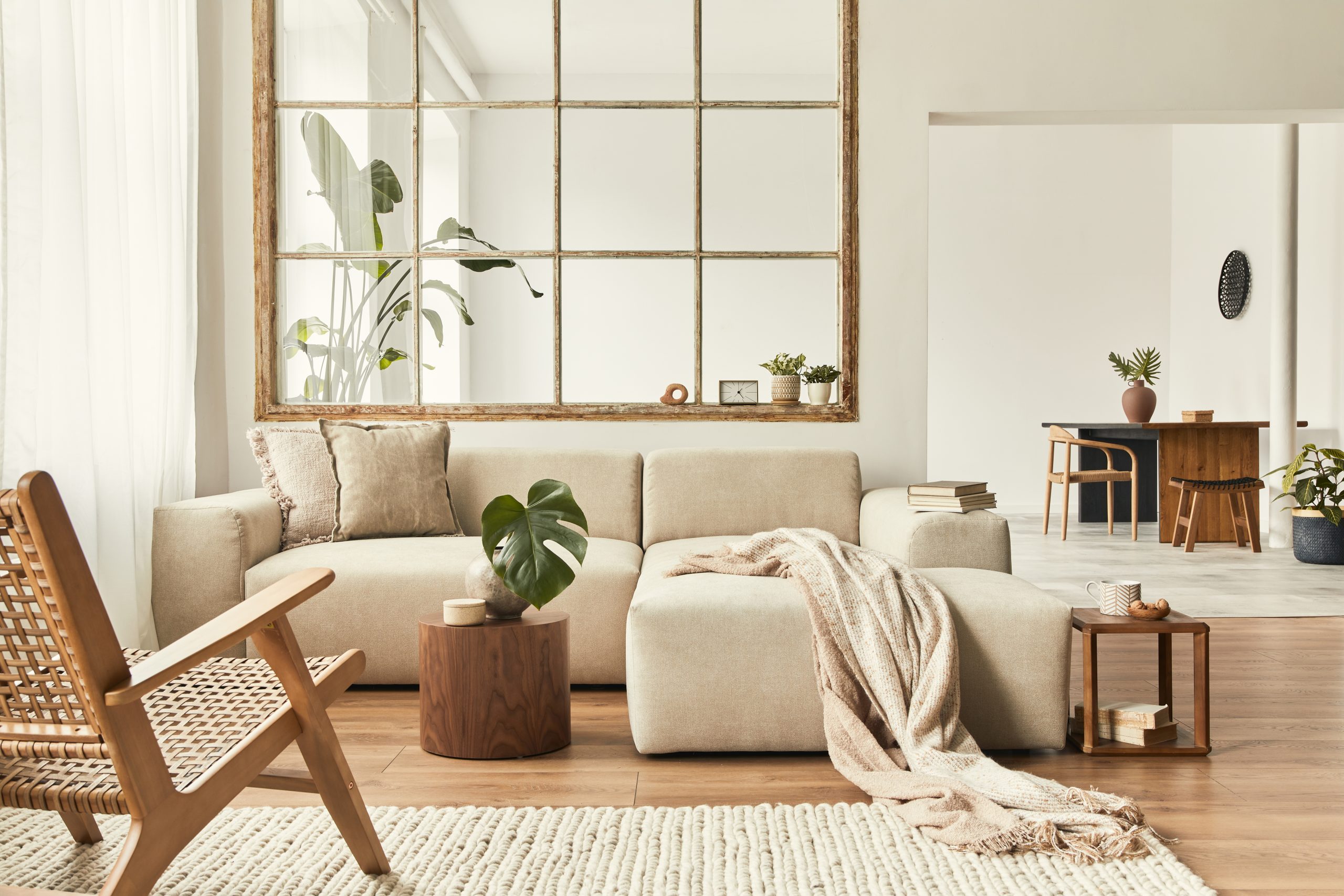 How to create relaxing and aesthetically pleasing interiors? Useful tips by one of the leading senior living communities for NRIs
March 23, 2023
Categories : Retirement Planning Tips
Relaxing interiors offer a sanctuary, an escape from the hectic pace of the outside world. Every feature, from gentle colour schemes to organic textures, is carefully chosen to create an ambience that is not only relaxing but also visually appealing. If you are looking for tips to create a relaxing and peaceful ambience in your home, here is a useful read. As one of the leading senior living communities for NRIs, we share with you some of the useful insights on design elements that can create a calming and visually appealing ambience that lets you unwind.
Soft and soothing colours: When choosing the colours for the walls in your home, opt for soft and soothing shades as they can help you relax. Neutral shades of blue, green, and yellow can create a peaceful and serene ambience that not only enhances your mood but also elevates the overall aesthetic appeal of your living space. Soft shades can also improve your sleep hygiene by creating calming effects. Colours such as light green, lavender, beige, cream, and grey help to lull you into a restful slumber. Also, soft and soothing colours create a cohesive and harmonious ambience that improves the visual appeal of your living space.
Natural elements: You can elevate the look of your home by incorporating natural elements such as plants, flowers, and natural light. Here are a few benefits of adding natural elements to your living space:
Light: Natural light can improve mood, reduce stress, and improve sleep quality.
Plants: Potted plants improve the indoor air quality. Keeping lush green plants inside your home is a great way to promote overall health and well-being.
Flowers: Flowers add colour and texture to your living space.
Wood, stone, and water: Incorporating these elements create a calming ambience. They also have a positive impact on your mind and body. For example, the sound of running water or the sight of a natural stone wall can create a sense of serenity.
Clutter-free space: For a tidy and organised decor, you need to buy storage items such as baskets, drawers, shelves, and cabinets. These storage options not only help you organise but also add to the aesthetic appeal of the space. A clutter-free space lets the visual appeal of design elements stand out. It also creates a pleasing and harmonious look that helps you relax and focus.
Personal touches: To give a unique and distinct character to your home, add a few elements of personal touch. Adding personal elements to your living space, such as family photos, artwork, and cherished keepsakes, not only reflects your taste and interest, but also has a comforting and relaxing effect. These items create a warm and welcoming atmosphere, where you can truly unwind and feel at ease.
When selecting design features, consider convenience and functionality. It is important to choose design elements that are easy to use and maintain in the long run. For instance, non-slip flooring and easily accessible light switches can make your daily activities simpler, safer, and more convenient.
Read More – How to Add Natural Decor Elements to Your Interiors? Useful Tips by One of the Leading Senior Living Homes in Bangalore
Looking for the best retirement homes for NRIs?
If you are searching 'senior living communities for NRIs' online, explore our premium senior citizen apartments in Bangalore. Whether you love socialising or prefer a more private lifestyle, you will feel right at home at our senior living communities for NRIs. You will have access to amenities such as a senior friendly swimming pool, gym, banquet service, movie theatre, concierge services, spa, in-house salon, and business centre. You can book a virtual tour to see what your retirement life can look like with us. Call us at +91 8884555554 for more information.
Relavent tags : Best retirement homes for NRIs | Senior living communities for NRIs