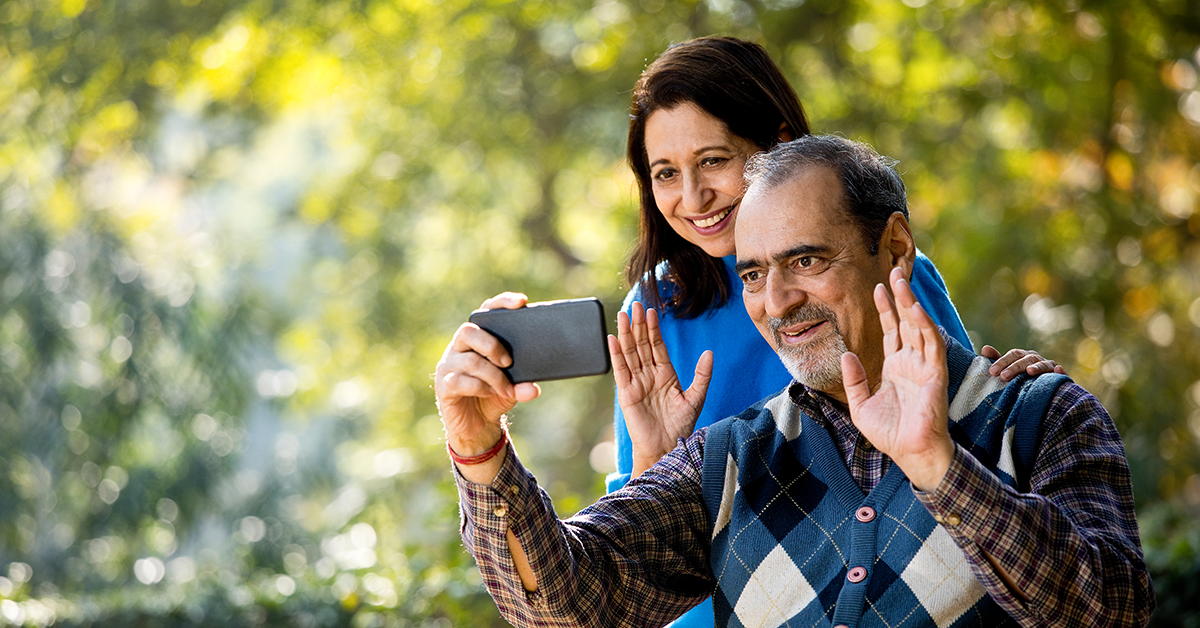 How to Engage with Your Parents Staying in Retirement Communities in India
December 28, 2020
Categories : Community Living Tips | Senior Living Tips
Loneliness and isolation are dangerous for seniors. Seniors who experience loneliness are more susceptible to emotional and physical problems than those who lead an active social life. If your parents are staying in a
retirement community in India
, they are more likely to stay socially stimulated. Whether it is a group walk in the parks or Saturday dinners, there is much more to do for your parents in retirement community. But however busy they may be, they look forward to connecting with you and hearing your voice. When it comes to seniors, even simple gestures like calling them every day or helping them manage their social media profiles can make the distance disappear.
Here are some easy and simple ways to engage with your parents staying in a retirement community in India:
Video calling:
Help your parents get familiarised with video calling apps such as Skype, Google Duo, Facebook Messenger and WhatsApp. For many elderly parents, navigating the ever-changing world of technology can be confusing. Be patient while they understand the nitty-gritties of installing an app and making a video call. Call your parents regularly and see what they are up to. Ask them about their friends and everyday activities. Listen to them with an open mind and do not try to speak for them. Also, do not cut them off mid-sentence.
Virtual tours of museums:
If your parents are art lovers or are interested in world history, help them take virtual tours of some of the best museums and art galleries of the world. They can enjoy the experience from the comforts of their home and gain new knowledge on art, culture and history.
Online classes:
For many, retirement is a new phase of life. It is a time to try new things, travel to new places and learn new skills. If your parents are interested in learning new things, be it cooking or painting, there are several online classes they can join to satiate their appetite for learning. Help them find trustworthy websites that offer online classes.
Visit them:
Ensure that you visit your parents at regular intervals. Plan a family vacation every year. Vacations will help you catch up on the important things going on in your parents' lives. Also, vacations will help them bond with your kids and spend quality time with you and your spouse.
Relavent tags : retirement community in India