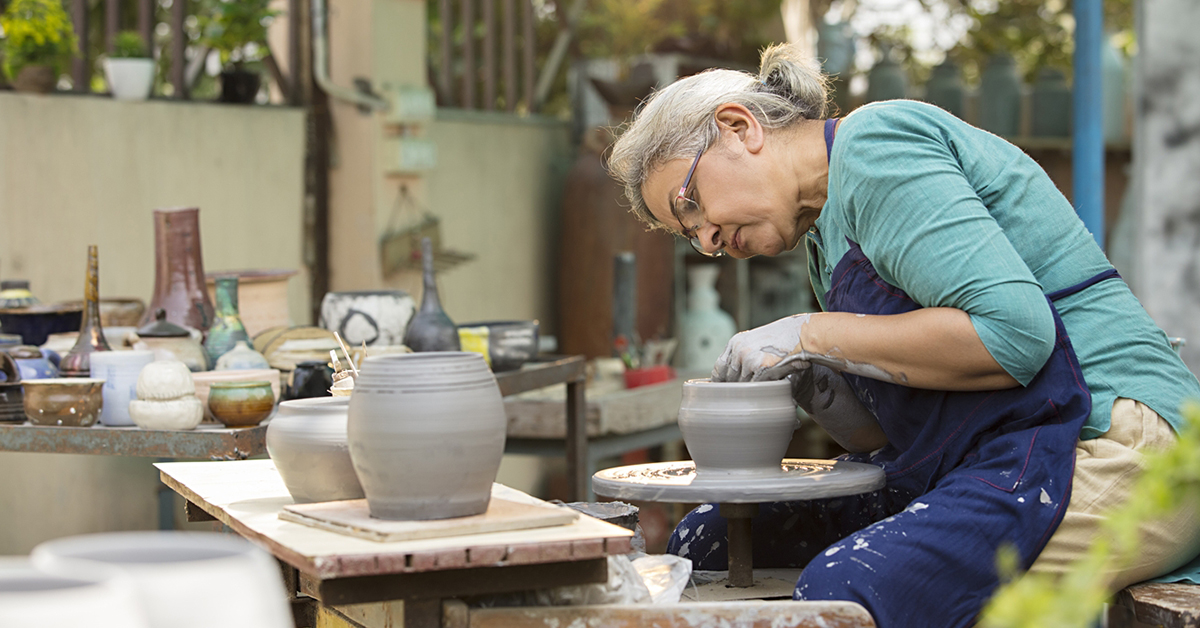 Living in Senior Citizen Homes? If Yes, Then How to Start a New Hobby?
December 14, 2020
Categories : Community Living Tips | Senior Living Tips
Retirement is the perfect time to take up a new hobby. Learning a new hobby helps seniors experience pure joy. Being one of the leading
senior citizen homes in India
, we encourage our residents to pursue their passions and change the course of their lives. take their lives in a new direction. Our concierge team and other staff members ensure that our residents have all the help they need to start a new hobby.
If you are living in a senior citizen home and want to learn a new hobby, here are some easy and simple tips to do the same:
Make a list:
Write down your interests and motivations. Once you have your list, zero in on the hobbies you want to start learning right away. Then make a list of things you would require for your learning. Check with the senior citizen home if they can help you find a suitable class and mentor. If the senior citizen home you are living in, is offering a group class, you can join that and start learning the skills. As one of the leading senior citizen homes in India, we have yoga classes, aerobics and art and craft sessions for our residents to help them pursue new interests. We also host inter-community competitions to give our residents an opportunity to showcase their newly acquired talent to a larger group.
Be realistic:
Whether you want to know the nitty-gritties of sewing or learn how to paint, setting realistic expectations is the best way to approach a new hobby. For instance, instead of planning to dedicate five days for sewing classes, start with two days and then gradually increase the intensity as per your interest and comfort. Be regular with your practice time – practice at the same time and on the same days.
Get more people on board:
Ask around to see if any of your fellow residents are interested to learn the same activity as you. Trying new things with others can make the learning process a lot more interesting and fun. You will also have more reasons to show up on time for the classes.
Join an online community:
If the hobby that you want to pursue is not available offline, you can join an online class or community that share the same interests. There are countless online communities that will help you connect with your creative side. At our senior citizen homes, there are Wi-Fi-enabled clubhouses so that our residents can pursue online learning with other residents.
Whether you want to develop your artistic side by learning a musical instrument or to join an online writing workshop – there is a wide range of hobbies that you can pursue after retirement. If you live in a senior citizen home, learning a new skill becomes easier as you no longer have to worry about household chores and lawn care.
Are you planning to move to a senior citizen home but wondering what the average monthly cost is? The monthly cost for a senior citizen home differs from city to city. For more information on the average monthly cost of our retirement homes, get in touch with us on +91 8884555554.
Relavent tags : senior citizen homes in India