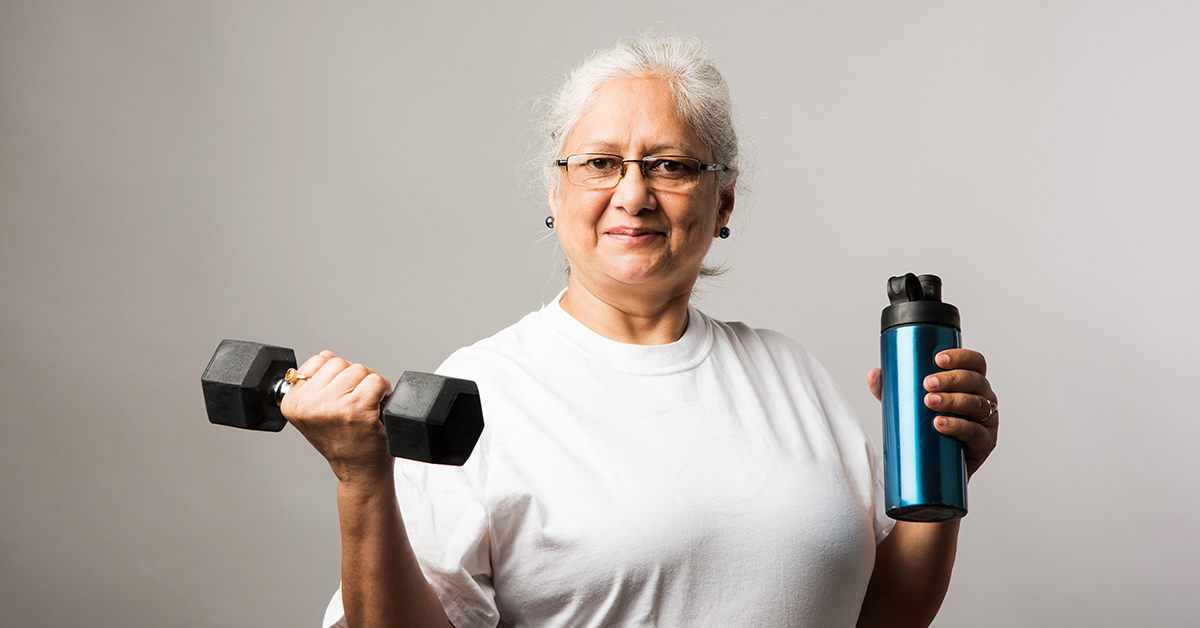 How Does the Right Attitude Help You Live Independently? Tips from a Senior Citizen Retirement Home in Coimbatore
December 18, 2020
Categories : Community Living Tips | Senior Living Tips
American author Hellen Keller, famously said, that "No pessimist ever discovered the secret of the stars, or sailed to an uncharted land, or opened a new doorway for the human spirit." Maintaining the right attitude affects every aspect of one's life, regardless of age. As you grow old, a positive attitude towards ageing can help you live independently.
Here are a few tips to age positively from one of the leading senior living homes in Coimbatore
Exercise for better gait and balance:
As people grow old, they experience an age-related decline in balance, and this hinders their independence. However, by following a regular exercise regimen, they can improve balance, strengthen bones, and prevent many age-related problems. At our senior living homes in Coimbatore, we have a senior-friendly gym to help seniors with strength training. We also have yoga programs to help seniors strengthen their core muscles and boost cardiovascular fitness.
Don't procrastinate:
Procrastination won't get you anywhere. It stops you from getting important things done and as time slips away your to-do list will grow longer with unchecked tasks. Seniors who procrastinate experience stress and low self-esteem and, in few cases, it even leads to serious mental health conditions such as depression and severe anxiety.
Get help for household chores:
Hire help to do household chores like tending the garden, sorting laundry and buying groceries so that you can enjoy your golden years without any worries. With more time on your hands, you can pick up new hobbies, meet friends and pursue activities that you enjoy doing. When you choose to stay in our senior citizen retirement home in Coimbatore, all the household tasks are taken care of by our trained staff.
Stay socially engaged:
Maintaining social connections and creating new ones is vital for physical and emotional health. As nuclear families are on the rise, it becomes even more important to socially engage with people who share the same interests as you. To build new friendships, you can join a language class or a music class. At our senior citizen retirement homes in Coimbatore, we organise social, recreational, and educational activities that help our residents enjoy a good social life.
Relavent tags : senior citizen retirement home in Coimbatore