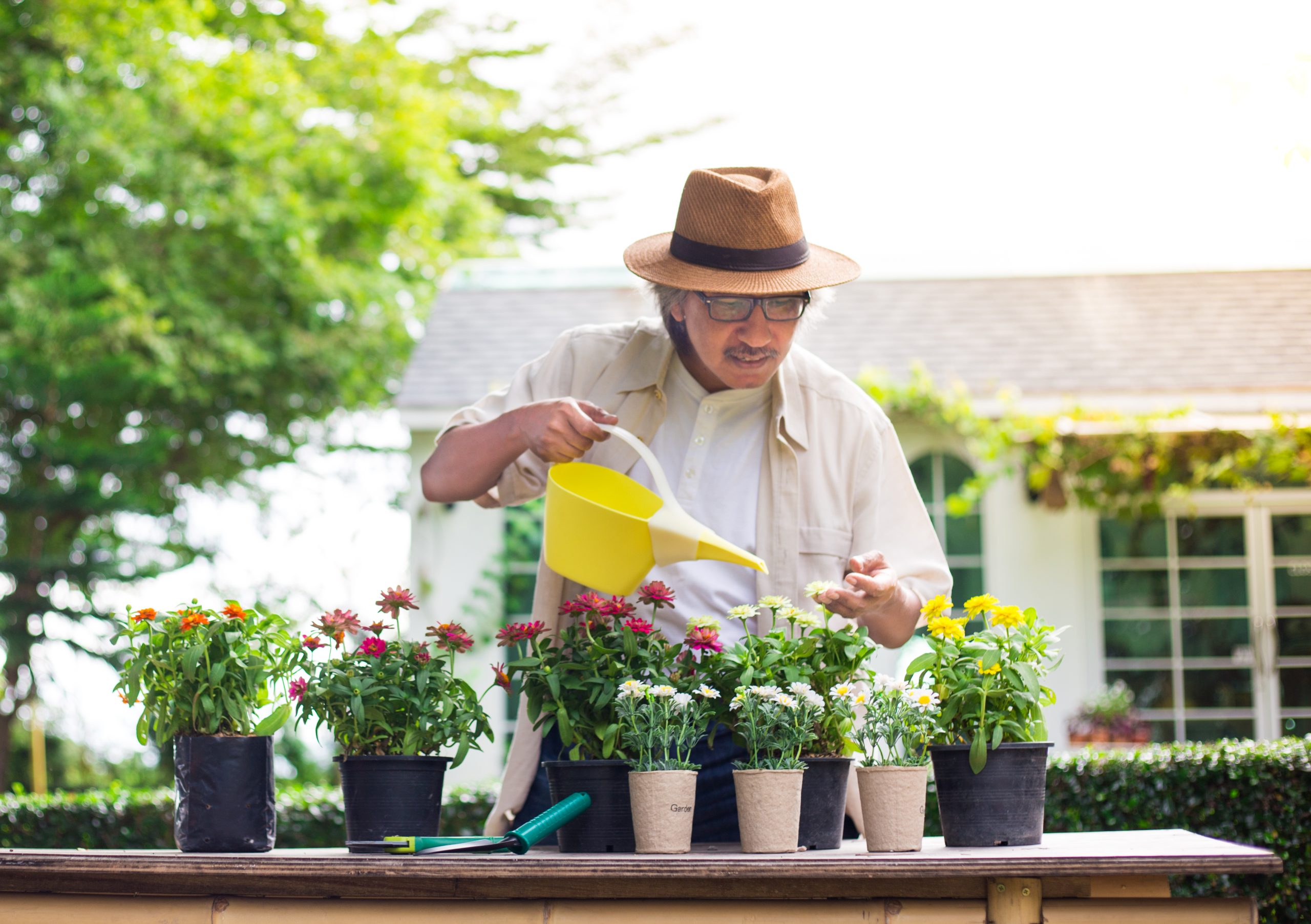 Safe gardening tips for seniors
August 18, 2022
Categories : Community Living Tips | Senior Living Tips
As a retired senior citizen, gardening can be an excellent way to maintain flexibility and strength and spend your time productively. Digging the soil, sowing the seeds, watering the plants, and pulling out weeds require a broad range of movements – which keep your joints and muscles limber. Moreover, gardening is a quiet and engaging activity that can help you reduce stress levels. If you want to pursue gardening, check this read on safe gardening tips:
Do not try to do everything in a single day:
You may not be able to do everything in a day and that is okay. It is important to take things slowly and not try to do too much in one day. Working for a while and then taking a break will help you avoid too much stress. If you find yourself getting tired, take a break and rest. It is also important to pay close attention to your surroundings and avoid anything that could potentially be dangerous.
Do a safety check:
A simple misstep can result in a fall, so it is important to do a safety check of your yard before spending time in it. Ask a friend or family member to walk around with you and identify any potential hazards, such as uneven ground, roots, rocks, loose steps, or other obstacles.
Do not forget warm up exercises:
Take some time to do slow and sustained stretches and other warm up exercises before you start gardening to reduce the risk of injury. Focus on your back, shoulders, and legs. Once you are in the garden, take regular breaks to do some basic back stretches. This will keep your muscles loose and reduce the risk of strain.
Choose the right tools:
Ensure that you have the right tools to reduce the joint stress caused by raking, digging, and other activities. Some of the tips to choose the right tools for gardening are:
Use long-handled tools: Look for gardening tools that have longer handles, which let you reach further without having to bend over.
Get a garden stool: A garden stool can help you stay on your feet for long periods of time without tiring yourself out and it also provides a safe place to sit if you need to take a break. In addition, using a stool can help you avoid injuries from falling or from straining your back.
Choose lightweight tools: Choose shovels, hoes, and rakes that are made of lightweight materials. Also, the tools should have long rubber handles to provide extra leverage and prevent your hands from slipping. In addition, pruners and shears should be equipped with comfortable grips and safety locks.
Protect your hands:
Wearing durable gloves is one of the best ways to protect your hands while gardening. Gloves can provide a barrier between your skin and sharp objects and chemicals. They can also keep your hands clean and reduce the risk of infection. When choosing gloves, look for the ones that fit snugly and let you maintain a good grip on tools.
Drink water often to avoid dehydration:
Dehydration can cause fatigue, confusion, and even dizziness. While it is important to stay hydrated all year round, it is especially important to drink plenty of water when you are gardening out in the sun. So carry a water bottle along.
Are you looking for retirement homes in Bangalore?
Our gated communities in Bangalore will offer residents opportunities to indulge their green thumb. The senior living community will have raised garden beds so that residents can tend to plants from the comforts of their chairs. To know more about our retirement homes in Bangalore, call us at +91 8884555554 or book a virtual tour.
Relavent tags : Gated communities Bangalore | Retired homes in Bangalore