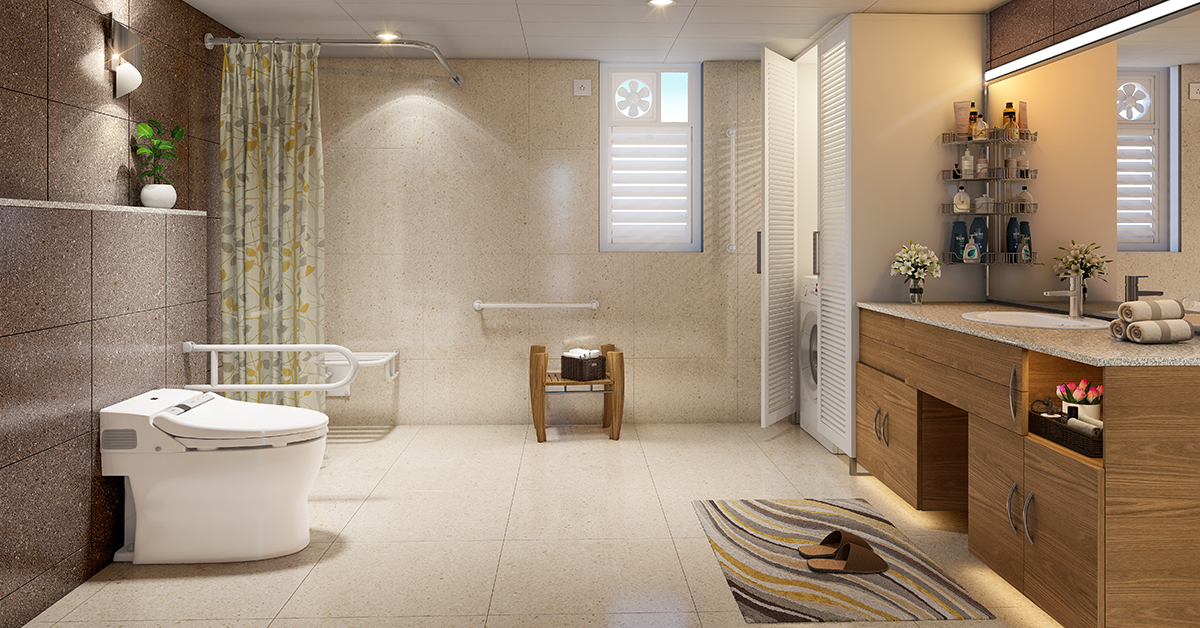 Security and Safety Factors to Consider When Looking for Senior Living Homes in Bangalore
September 24, 2020
Categories : Community Living Tips | Retirement Planning Tips
If you are planning to move to a senior living home in Bangalore, look for a place that offers its residents safe and secure environments. For added peace of mind, the best senior living homes in Bangalore like ours offer 24-hour security and emergency response. Our premium retirement homes in Bangalore are compliant with the NBC (National Building Code) standards for accessible housing as well as ADA (Americans with Disabilities Act 1990) guidelines for structure and facilities.
For an enjoyable, worry-free retirement life, select a senior living home in Bangalore that offers these safety and security features –
1. Safe bathrooms and rooms: The bathrooms must have grab bars and rails near the toilet, in the shower and the bathtub. The best senior living homes in Bangalore like ours have non-skid tiles in the bathroom to prevent falls. Also, have a look at the size of the bathroom. Bathrooms at our senior living homes are big enough to allow the use of a walker or an assistant for aid. A panic button in every apartment helps to seek immediate assistance, in case of an emergency.
2. 24*7 Security: The community must ensure the safety and security of the residents. Our communities in Bangalore offer 24-hour security. The premises are under CCTV surveillance and the entry and exit of outsiders is closely monitored.
3. Disaster planning: Like any community living, we are well-prepared for any unforeseen circumstances. Equipped with fire extinguishers, we ensure that our residents are aware of the evacuation plans and the action plan in case of a fire emergency occur. Our elevators have an Automatic Rescue Device and can accommodate a stretcher. Also, our lifts are programmed to stay open for longer than ordinary elevators.
4. Medical emergency: The best senior living homes in Bangalore provide the highest standard of healthcare so that every resident maintains a safe and quality lifestyle. Most of the senior living homes in Bangalore have partnered with nearby hospitals to ensure that their residents get round-the-clock care. Columbia Pacific Communities has partnered with Columbia Asia Hospitals to ensure that residents get the right medical care at the right time. From round the clock care by qualified nurses and routine health screenings to 24×7 ambulance service in case of emergencies – we ensure that our residents and their family members always have peace of mind.
Relavent tags : best senior living homes in Bangalore | senior living homes in Bangalore