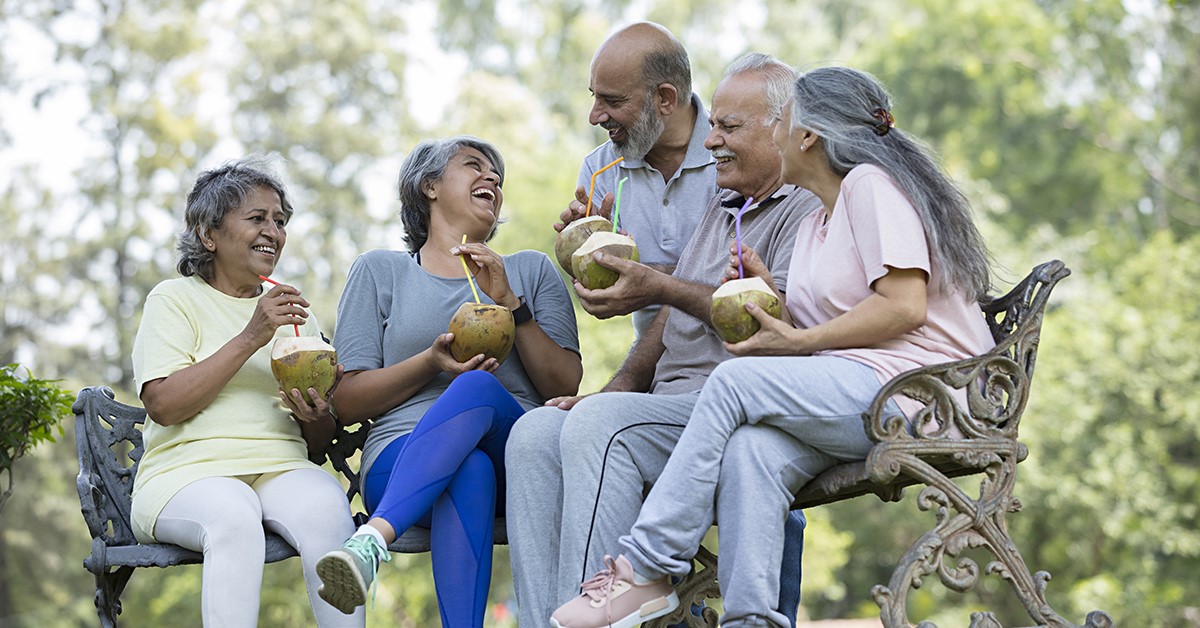 What Are the Benefits of Moving to a Senior Living Community?
November 16, 2020
Categories : Community Living Tips | Retirement Planning Tips
Retirement homes in India offer a variety of modern amenities, senior-friendly architecture and services that help senior citizens live a fulfilling life post retirement. Set amidst a calm and serene environment, our senior citizen homes are spacious and well thought out. With trained in-house 24X7 support and maintenance staff, it's a comforting feeling to know that there are always people close by to lend a helping hand.

Looking for benefits of moving to a senior citizen home? Check out these amenities

Here are some of the amenities offered by the best rated retirement homes in India that give you the liberty to live life on your own terms in your golden age.

● The Clubhouse: The local hub to come together to share a happy and healthy bonding with other community members. As you connect with fellow seniors over similar hobbies and interests, you make new friends with like-minded people.

● Business Centre: If you wish to continue working in your post-retirement days, senior citizen homes with business centres are a good choice. You can expect well-equipped office spaces complete with ergonomic chairs, printers, meeting rooms, wi-fi and computer stations at the business centres.

● Spa: You can enjoy relaxing spa sessions at the best retirement homes in India. You will find professional and qualified therapists who will dissolve your stress and worry by bringing harmony to your mind, body and soul.

● Wellness Centre: The wellness centre helps you develop strength and boost your overall fitness levels. Experienced and compassionate instructors are appointed to involve you in fun exercises such as aerobics to increase your stamina, making your body flexible and healthier.

● Community Spaces: The vibrant community spaces are designed to evoke a soulful conversation with fellow seniors. It gives you the opportunity to express yourself, relax and develop a feeling of belongingness.

● Senior-Friendly Architecture: The corridors at senior citizen homes are designed to be senior friendly. Our premium retirement homes like The Virtuoso Club And Serviced Residences in Bangalore are compliant with the NBC (National Building Code) standards for accessible housing as well as ADA (Americans with Disabilities Act 1990) guidelines for structure and facilities. The corridors at The Virtuoso Club and Serviced Residences are 2.1 meters wide, so that in case of medical emergencies there is enough space to move stretchers and other mobility devices. To make movement effortless for seniors, the elevators are fitted with Automatic Rescue Devices. To know more about The Virtuoso Club and Serviced Residences, visit here
With such amazing amenities and senior-friendly architecture, senior citizen homes in India help you live life to the fullest.
Relavent tags : senior living community operator