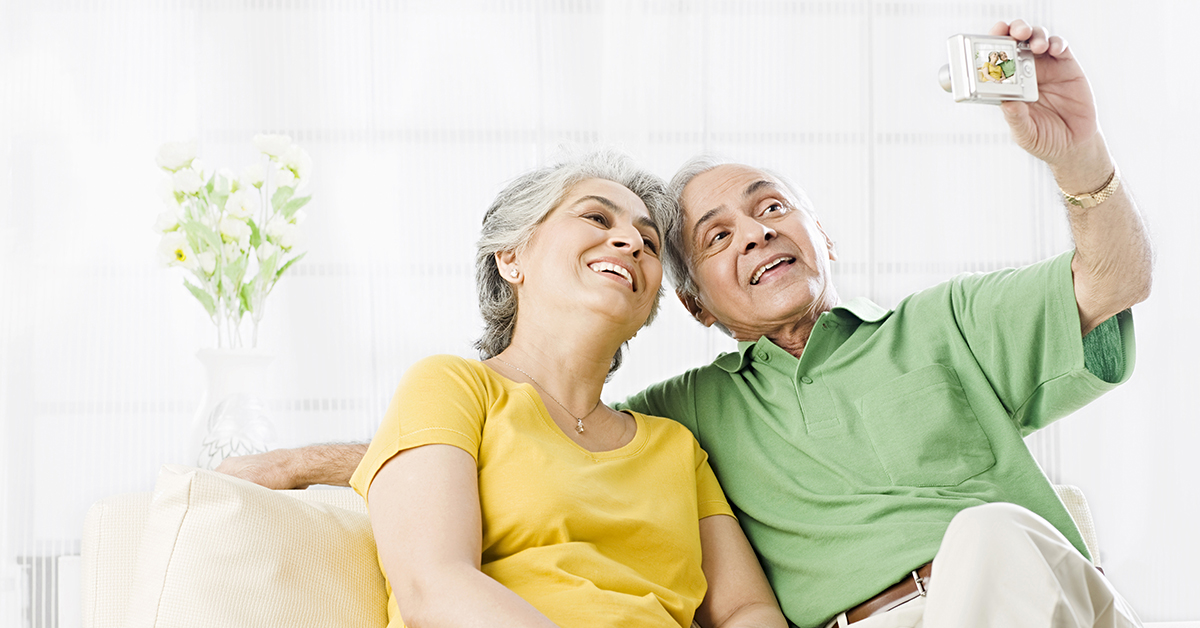 You Have Decided to Move to a Senior Citizen Home in Coimbatore, Now What?
December 30, 2020
Categories : Community Living Tips | Retirement Planning Tips
Coimbatore, a city famous for its scenic beauty, is a great place to retire. For active retired citizens, the city offers a host of trekking and camping opportunities. It is also home to several famous hospitals where patients across India and abroad come for treatment. The city has a peaceful vibe and enjoys favourable weather throughout the year. With museums, famous spice shops, a lively shopping scene and great restaurants, Coimbatore is a vibrant yet relaxed place to retire in. It has all the facilities you would want in a modern city, while being rooted in its traditions. It is this unique mix of new and old that attracts retired citizens from all over the country to the city. If you too are charmed by the city's many attractions and have decided to move to a senior citizen home in Coimbatore, here is a list of things you should do before making a final choice:
Visit multiple senior living homes in Coimbatore:
The city has some of the best rated senior living homes. Before zeroing in on a senior living home in Coimbatore, visit the place personally. Many retirement homes in Coimbatore offer potential buyers a chance to meet the residents which helps the buyers get a real feel of the social life in the community. Find out about services provided, and other facilities and then decide whether it suits your needs. Making a personal visit will give you an idea not just about the senior living home but also the neighbourhood.

Our senior living homes in Coimbatore offer independent villas as well as apartments. All our projects have open spaces. The peaceful communities are well connected to Coimbatore Airport. To know more about our communities, get in touch with us.

Ask about the services offered:
Daily chores like housekeeping, maintenance and laundry can waste a lot of your time and before you know it, they bog you down. The hassle-free lifestyle offered by senior living homes ensure that essential household chores are being taken care of by the on-site staff, giving you time to focus on your health and social life. At our senior living homes in Coimbatore, we offer prompt service with daily and periodic cleaning schedules and customised housekeeping help for specific tasks. We have trained in-house staff available 24×7 for breakdown or maintenance support. In addition to these services, we have Wi-Fi-enabled clubhouses, facilities for indoor and outdoor games, and well-equipped gyms that help you lead an active lifestyle.
Review healthcare facilities:
Look for a senior living home that provides medical care including hospital access and emergency medical services. Our senior living homes in Coimbatore have partnered with some of the leading hospitals in the city to ensure that our residents get round-the-clock care. We have 24×7 ambulance services in our senior living homes. Doctors are available on call and staff members are well-versed with emergency protocols.
Do not ignore safety and security:
Emergency alarm systems, trained and skilled security personnel and CCTV cameras in common areas are some of the important features that good senior living homes have. Our senior living homes in Coimbatore are designed keeping in mind the safety and security of the residents. Common areas and living units have anti-skid tiles. The community and individual living units are easily accessible through ramps and elevators. Our apartments and villas are equipped with panic buttons to seek immediate assistance.
If you choose to live in one of our senior living homes in Coimbatore, you get more time to focus on the things you enjoy, including pursuing your hobbies and interests, spending quality time with like-minded residents and enjoying indoor and outdoor recreational activities.
Relavent tags : senior living homes in Coimbatore