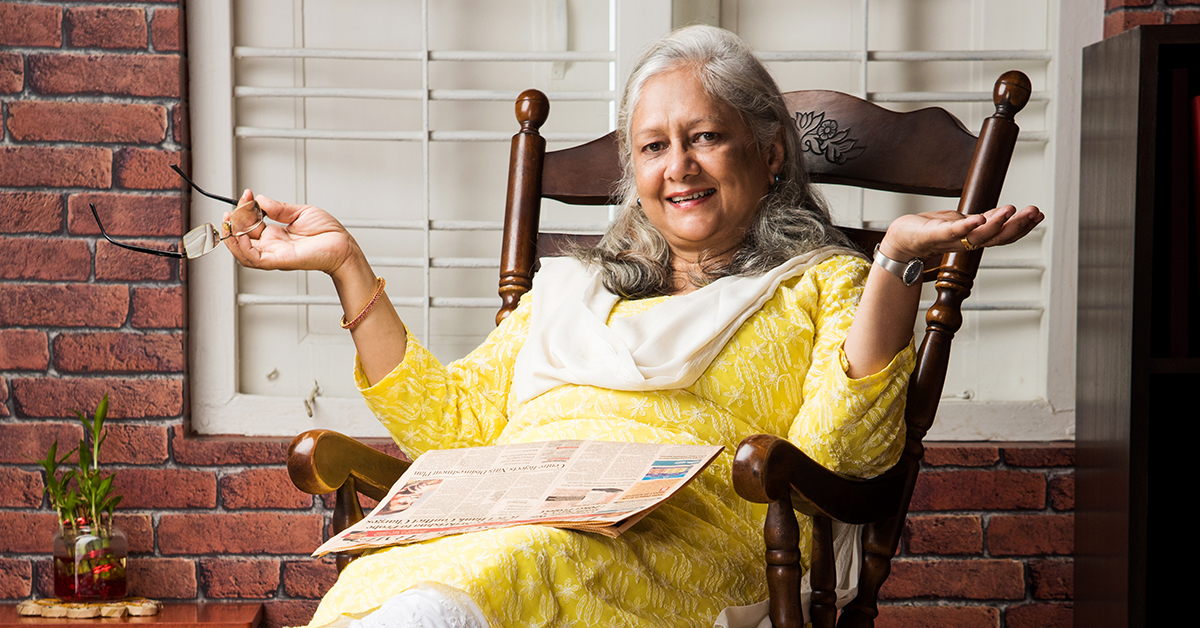 How Retirement Homes in India are Helping Seniors Embrace Positive Lifestyle Changes
December 19, 2020
Categories : Community Living Tips | Senior Living Tips
Growing old does not mean slowing down and giving up on happiness. In fact,
evidence suggests
that happiness levels drop between the late 30s and early 50s. By about the age of 60 happiness levels rebound, possibly because of the experience and knowledge people gain. In today's world, the concept of ageing is changing as seniors stay healthier and physically active for longer than ever before. They are more than willing to embrace a fulfilling and positive retirement in a rich and vibrant cultural atmosphere facilitated by today's
retirement homes in India
.
Here are a few things that retirement homes in India like ours are doing to help seniors make positive lifestyle changes:
Active physical life:
"Before I moved to a retirement home, I didn't have a proper schedule and could not take time out for yoga. I was busy with household chores and cooking. Now that I have joined the yoga classes conducted at the community, I feel less stressed and tired," said Naina Gupta (name changed), a 60- year- old resident of a retirement community.

At our retirement homes in India, residents are encouraged to exercise and keep themselves fit. Our residents have access to fully equipped gyms, exercise classes and indoor and outdoor games facilities. Whether residents are looking for yoga classes, a quick game of tennis or an intense workout session, our senior living communities provide them with state-of-the-art amenities.

Worry-free living:
Mrs Shefali Reddy's (name changed) two biggest passions are reading and travelling. She said that moving to a senior living community in the heart of the city of Bangalore has allowed her and her husband to live their retirement dream. Now they travel around the world every year worry-free knowing their home is looked after professionally. When she is not travelling, she spends time reading and volunteering at the community's library. She helps the staff curate the growing collection of books. Living in a retirement home in India also means that all your maintenance and security worries are taken care of, giving you the ultimate peace of mind.

With more spare time on your hands, you can learn new hobbies and meet like-minded residents. To help our residents have an active social life, we have several scheduled activities including photography classes, spiritual programs, art and music lessons, movie nights, board games and gym groups, to name a few. At our retirement homes, we have well-stocked libraries as well as several active book clubs where residents can participate in engaging discussions. To know more about activities at our communities, call us on +91 8884555554.

Staying connected:
As people get older, getting in touch with friends and family can be quite emotionally rewarding. Our wellness team helps residents learn how to use social media and video chats so that they can stay in touch with their friends and family. Residents can also invite their friends over for movie screenings, dinner parties and celebrations.
Getting older comes with its own set of challenges. However, by embracing positive lifestyle changes, seniors can maximise the good aspects of ageing. As one of the leading retirement homes in India, we help seniors focus on leading a healthier and positive life. At our retirement homes in India, we provide residents with an array of conveniences that allow them to focus on doing things they love. By addressing the challenges of ageing, we let our residents focus on the positives of growing old. To know about the average cost of living in our retirement homes, get in touch with us at +91 8884555554 or visit our facilities.
Relavent tags : retirement homes in India