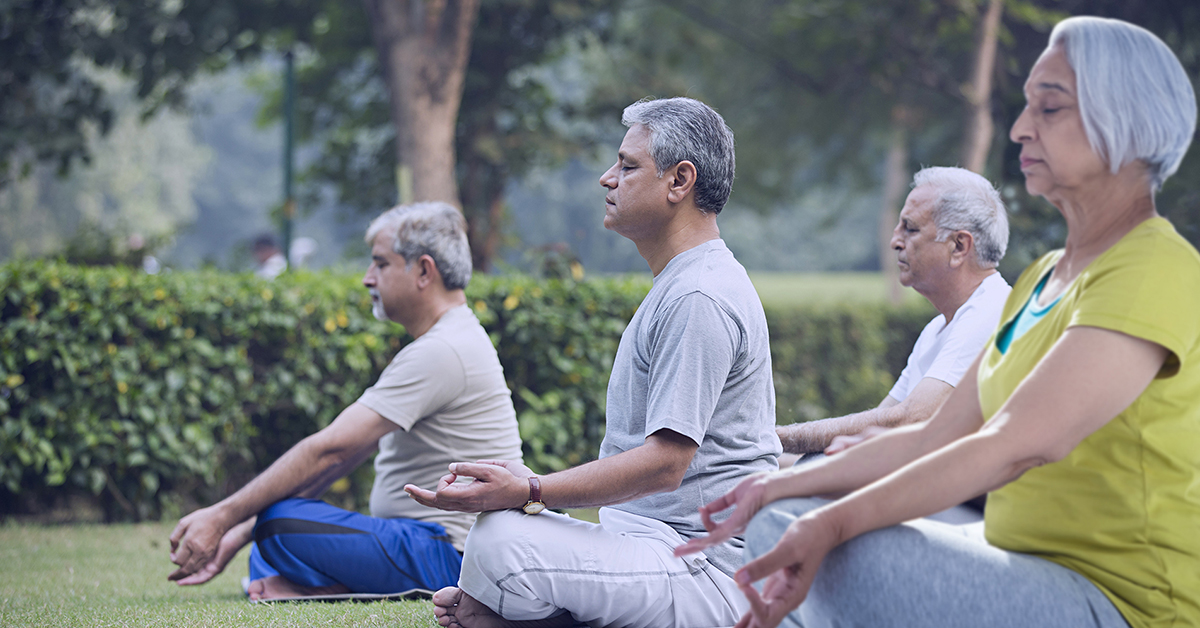 How Senior Living Homes in Chennai Promote Positive Thinking?
January 25, 2021
Categories : Community Living Tips | Senior Living Tips
Having a positive attitude towards oneself and one's life has many benefits. A
2019 study
has found that looking at the brighter side of life not only boosts mood but also longevity. As per the study, optimists are more likely to outlive those who have a more negative approach to life.
Here we discuss how some of the best senior living homes in Chennai such as ours are encouraging seniors to look at life with a positive attitude:
Starting the day on a positive note:
Kickstarting your day in the right frame of mind can give your day a positive beginning. Many senior living homes in Chennai organise morning activities like yoga, exercises, and prayer meetings to help their residents feel positive and less stressed. A day in our senior living homes in Chennai starts with stretching and breathing exercises, giving residents a calming routine. Exercising daily also makes residents feel energetic.
Keeping the mind engaged:
Productive endeavours not only help residents have a purpose in life but also feel good about themselves. Many senior living homes in Chennai have various activities planned to keep their residents engaged in meaningful activities
Developing new skills:
Many senior living homes in Chennai encourage residents to develop new skills and express themselves. At our senior retirement homes in Chennai, there are several activities that help residents feel positive about themselves and at the same time learn something new. We organise various informative workshops and lectures.
Staying physically active:
Physical exercises such as yoga, aerobics and zumba not only keep your body in shape but they also play a great role in keeping you mentally healthy. Many senior retirement homes in Chennai have gyms, swimming pools, jogging tracks and yoga decks to ensure that their residents exercise regularly and maintain a healthy outlook towards life.
Writing to find positivity:
Writing articles, poems and personal experiences help people develop a greater sense of well-being. At our communities, we have libraries where our residents can put their thoughts on paper. Those who are tech-savvy can use computers with an internet connection.
Read More – How Retirement Homes in Chennai are Turning Aging into a Happy Experience
Relavent tags : best senior living homes in Chennai